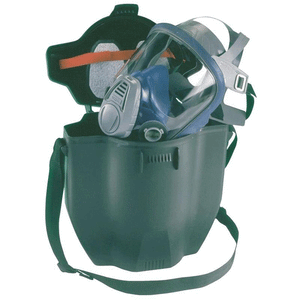 MSA Advantage 3000 Series STORAGE KIT
Regular price $0.00 $72.00 Sale
In order to protect your mask and prolong the life of your filters, we always recommend storing your mask and filters in an airtight storage container, and what better way than with an Advantage 3000® series storage kit.

This carrying container, which can also hold all MSA face masks and features a wall bracket for quick access is the perfect solution.
The inside of the container includes a slide that snugly holds an EN 148 threaded filter. The cover has two lugs that can hold Advantage bayonet-type filters.
Color:   Green
Model Number: 10026179
Liquid error (sections/product-template line 203): Could not find asset snippets/spreadr-reviews.liquid