This month the Italian Food, Wine, and Travel group is taking an online journey to Sicily. Scroll to the bottom of this article to see what my fellow writers have to say about this beautiful island.

"To have seen Italy without having seen Sicily is not to have seen Italy at all, for Sicily is the clue to everything." - Goethe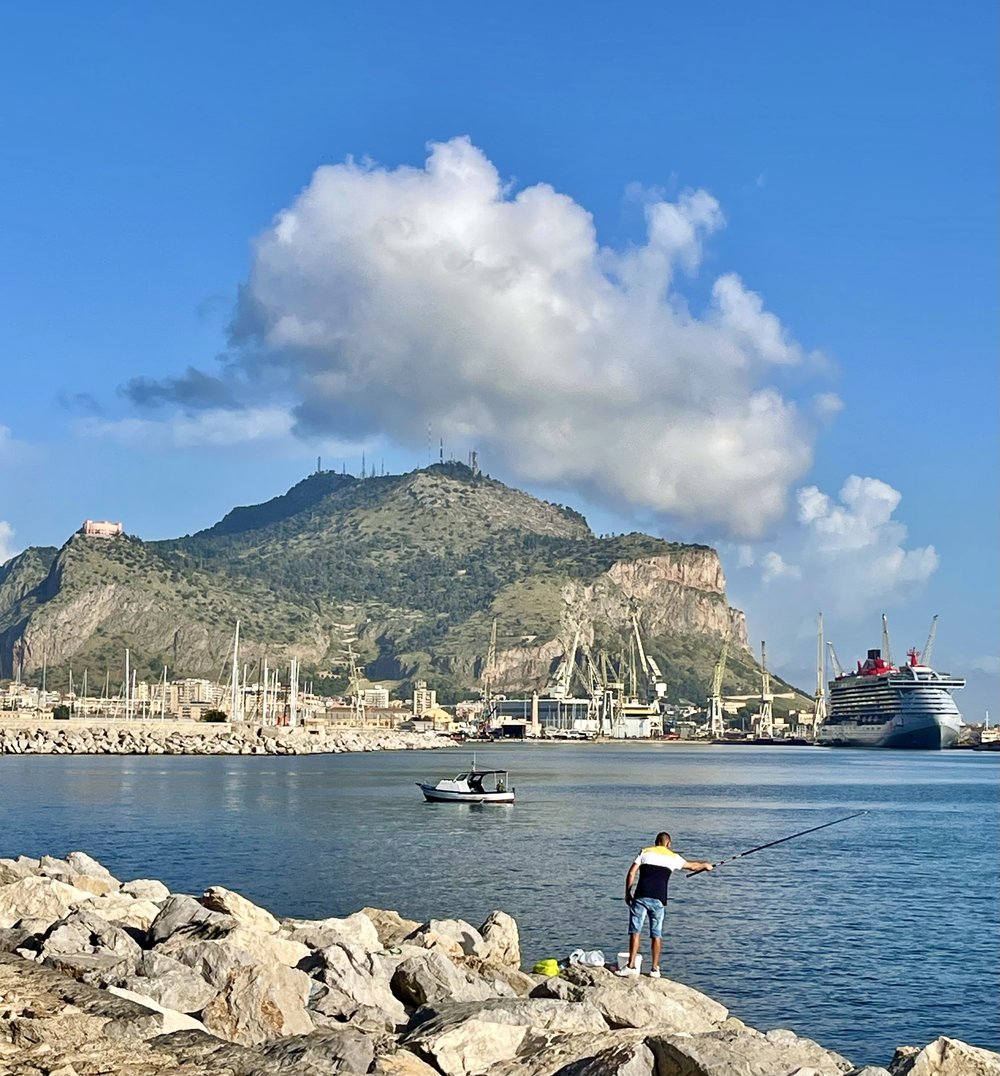 Sicily is rapidly becoming one of Italy's top food and wine destinations. Sure, over the past couple of months, season 2 of The White Lotus drove a big spike in tourism for this island, the largest in the Mediterranean Sea, but tourists have been flocking to its lively cities and quaint little towns for decades. Visitors partake in Sicily's exquisite cuisine and top-notch wines while hobnobbing with the locals, and taking in the diverse architecture and sweeping mountain and seaside views.
Sicily's gastronomic and wine culture is rich in ancient flavors, a reflection of the optimal weather conditions, varied geography, and multi-cultural heritage of its people, descendants of the many societies that came and went over thousands of years.
The main reason for its cultural diversity is the island's centrally located position in the middle of the Mediterranean Sea, between Tunisia in the southwest and the Italian Peninsula to the north (see map below). Many nations have traversed and ruled the island over thousands of years: Greeks, Phoenicians, Arabs, Normans, and more, and the influence of these conquerors remains a big part of Sicily. For the past 160+ years, the region has been a part of Italy and, unsurprisingly, has also taken on many Italian cultural influences.
Poor Yet Rich
Nowhere in the world has a cuisine been so poor and so rich simultaneously. The island's mineral-laden soils, rolling hills, warm Mediterranean climate, and cool sea breezes allow a near-perfect environment for maintaining a wide variety of produce, livestock, and seafood. The resulting ingredients are fresh and inexpensive (i.e., "poor"). However, the imagination of the Sicilian people has made the cuisine plentiful and diverse, in other words, "rich."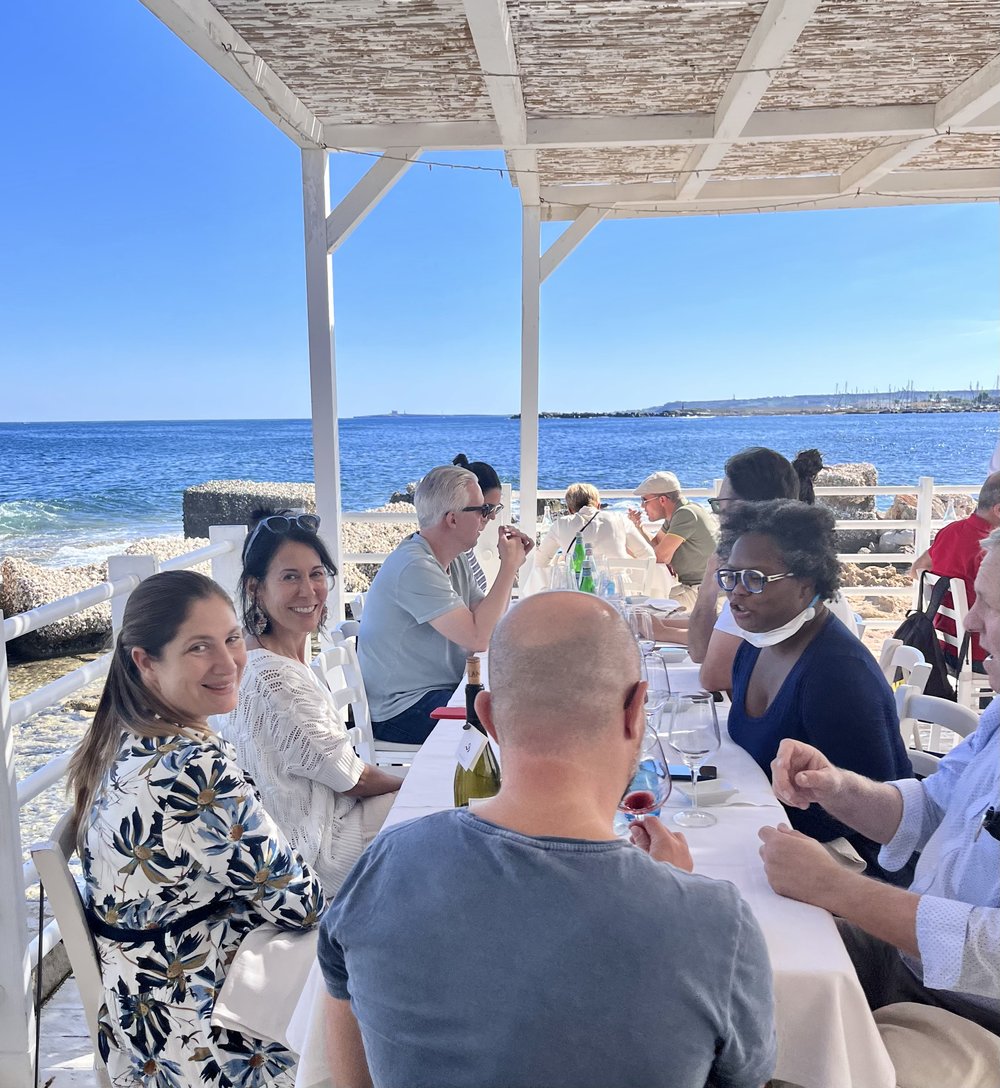 Sicilians have invented a unique cuisine that blends Italian ingredients like tomatoes, eggplant, and olives with products established long ago or inherited from faraway lands. Some of these items, now staples in Sicilian food, include prickly pears from Mount Etna, almonds from Avola, pistachios of Bronte, lentils of Ustica, and capers of Pantelleria. Even ginger root has been growing in Sicily for the past ten years.
Ancient Grapes
And then there is wine—a lot of it. Sicily's climate aids in producing healthy grapes, which make wine with distinctive flavors. The Greeks dominated rule here beginning in the 8th century B.C. and were the first to plant grapevines in Sicily. Over the years, the area's suitability for abundant wine production has been both a blessing and a curse. During the advent of the Industrial Age in the late 19th century, production shifted towards mass-produced wines using international grape varieties like Cabernet and Chardonnay, which produce more significant amounts of juice than indigenous grapes. As a result, Sicily's wine industry developed a reputation for favoring quantity over quality. By the 1990s, as the wine-drinking market demanded better wines, Sicily's wine had lost its value. Suffering great economic consequences, it was only a matter of time before wine growers and producers started to change their approach. They began returning to ancient grape varieties, reducing yields, and making better wines.
Today, time-honored winegrowing traditions play an essential role in Sicily, and native grapes, of which there are nearly 50, are firmly rooted in the region's viticulture. After years of research with international varieties, Sicilian researchers and winemakers recognize that while noble varieties such as Chardonnay and Cabernet Sauvignon can create distinctive wines, the island's native grape varieties shine a little more brightly in the Mediterranean landscape. 
Sicily's most commonly grown native white grape varieties include Grillo, Inzolia, and Catarratto. For the reds, it is Nero d'Avola, with Nerello Mascalese (from Mount Etna), Perricone, and Frappato following closely behind. These grapes now produce some of Italy's most exciting wines.
Take Me Back to Sicily!
Recently, while dreaming of the meals I savored in Sicily last October, I prepared a delicious "Sicilian style" dinner of sautéed rock shrimp and filets of sea bass, served with tomato-sauced pasta.
But this was not your typical Italian tomato sauce. Yes, I used olive oil, onions, and garlic, but I also added spices not often seen in other parts of Italy but common in Sicily: cumin, turmeric, allspice, and ground and fresh ginger. Sicily'a open-air markets, filled with spice stands, sell these types of ingredients, usually found in distant lands to the east. The little bag of turmeric I purchased for one euro in Palermo was now seasoning a sauce in New York City!
With the meal, I paired a Terre di Giurfo Belsito Frappato I had brought home from the winery.  Terre di Giurfo produces fine Sicilia DOC wines from various native grapes, including Frappato, Nero d'Avola, Grillo, and Nerello Mascalese. This Frappato comes from the Vittoria DOC appellation of southeast Sicily where most Frappato grapes are grown. Frappato's ruby red wines offer intense red cherry and spice aromas, with great freshness and persistence on the palate. However, the wines' light tannins and low alcohol levels (12 to 13% ABV) make them feel less heavy than most red wines. As a lighter, fresher style of red wine is now more popular, Sicily's Frappato wines are enjoying great success in the marketplace.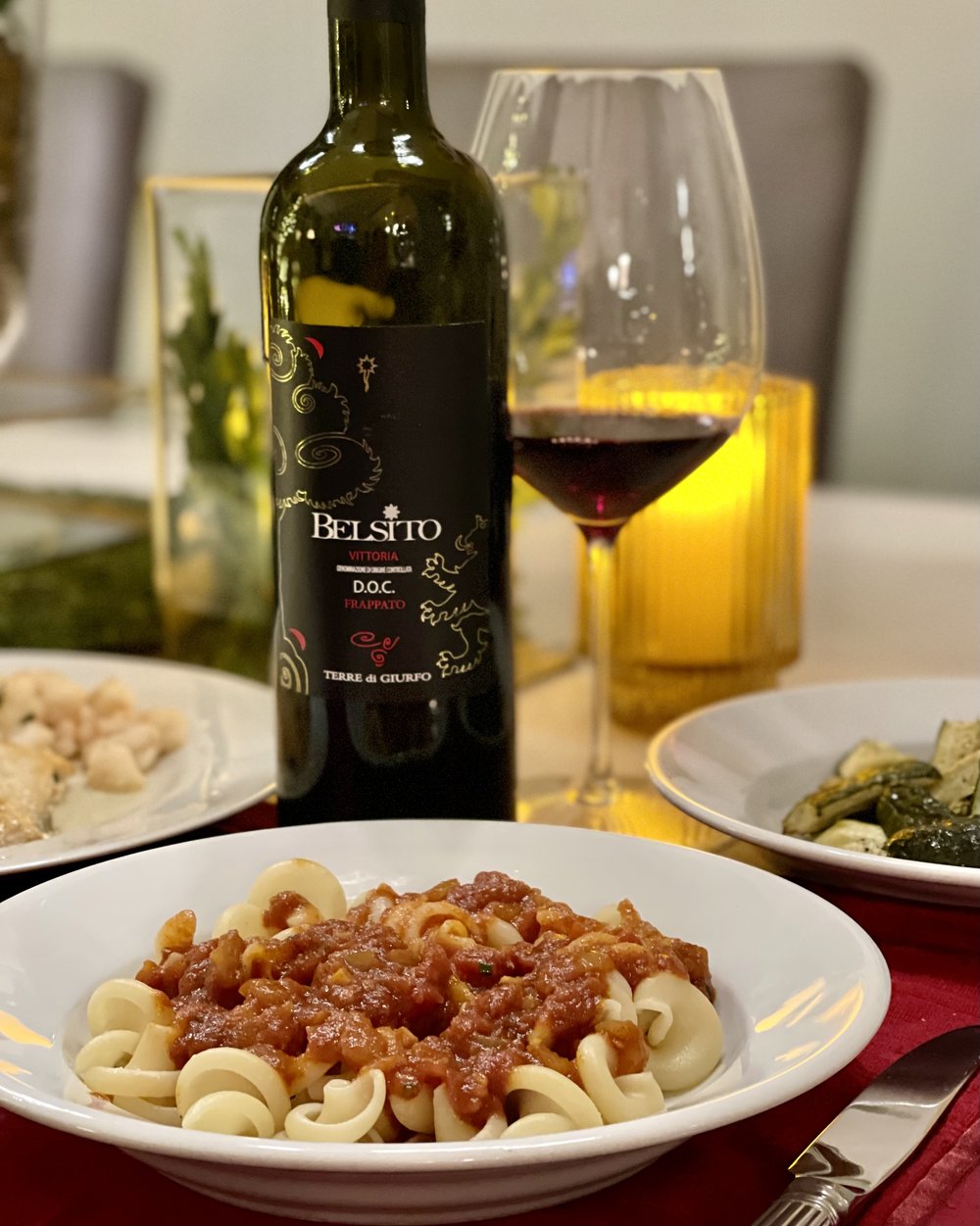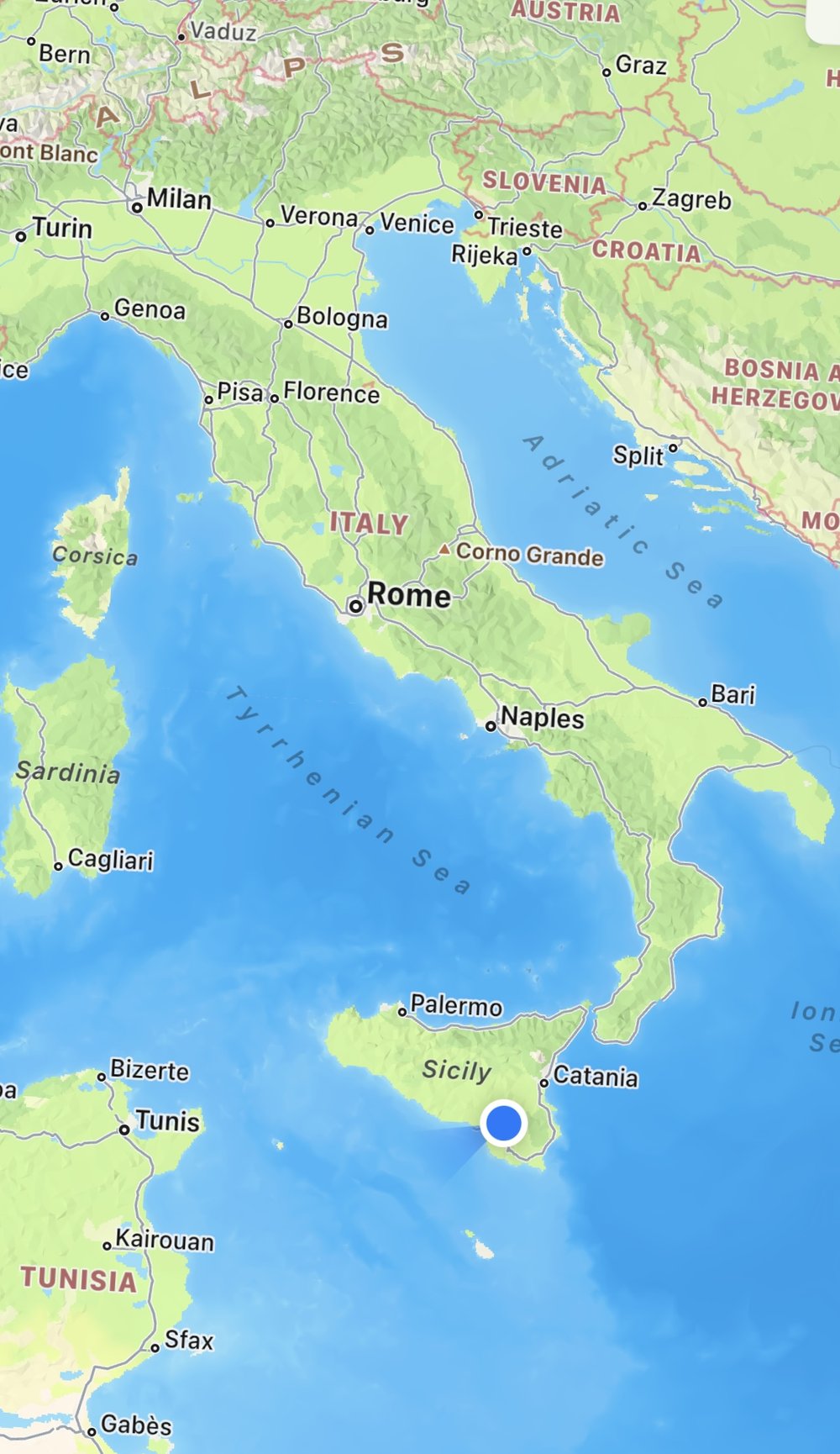 Terre di Giurfo's Frappato Belsito is, indeed, light on its feet, with a juiciness that goes down easily, refreshing the palate between every bite. The cherry-like fruitiness of the wine and subtly earthy undertones went particularly well with the fish's salinity and the tomato sauce's slight spiciness.
Are you ready to book your ticket to Sicily?
Other Excellent Frappato Wines to Look For
Casa Grazia Laetitya Frappato 2021

Valle dell'Abate Vittoria Frappato 2021

Planeta Sicilia Vittoria Frappato 2020

Arianna Occhipinti Il Frappato 2020

Cos Frappato 2020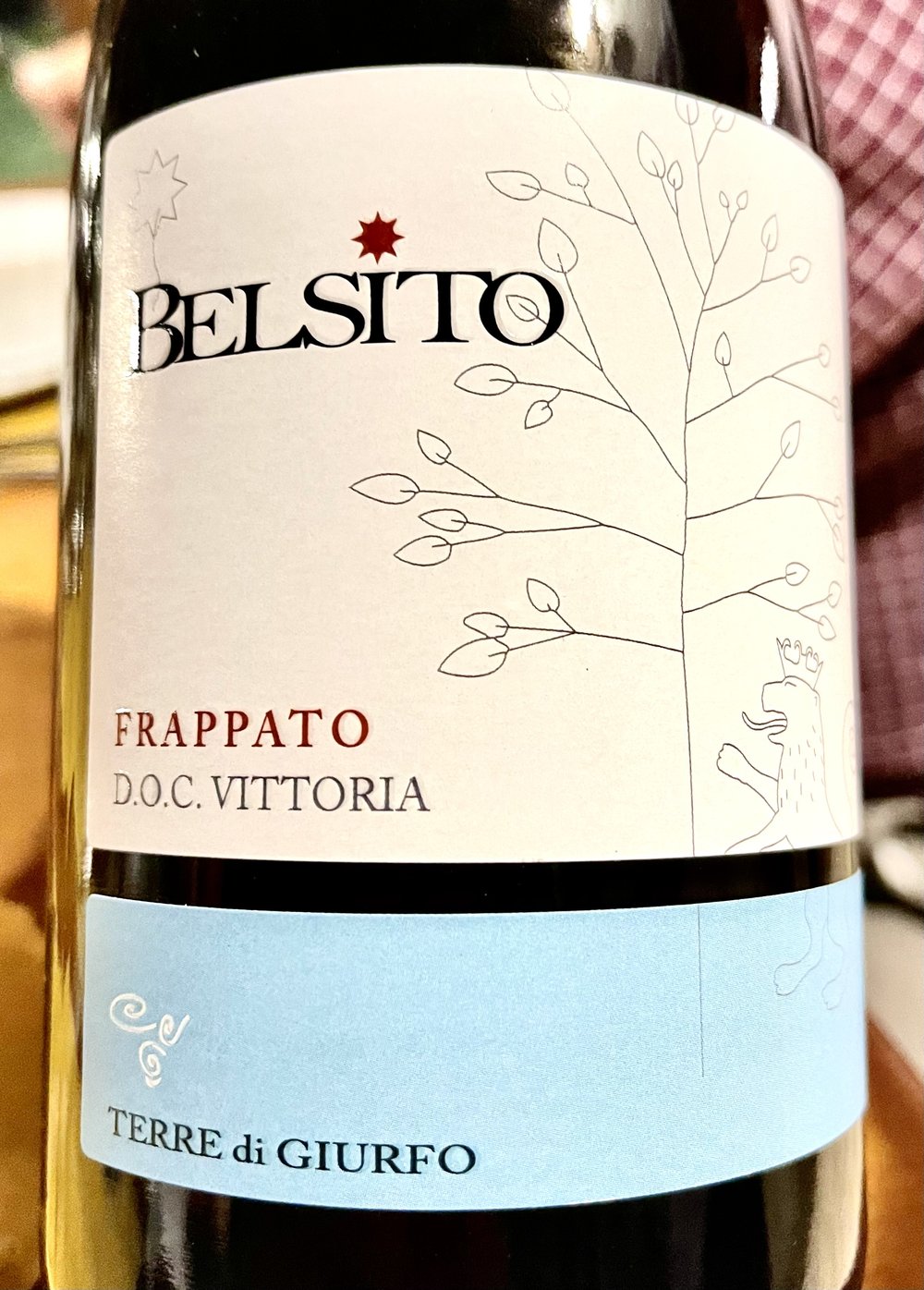 Thank you to our Italian Food, Wine, and Travel host, Camilla of Culinary Cam. Read more below.