Nobu Kuala Lumpur has unveiled their all-new Valentine's Omakase Menu that will be available from February 10 to 14. 
This exclusive menu incorporates innovative Nobu-style flavours nuanced towards divinity and comfort; the perfect medley for an intimate Valentine's Day experience. From the tried-and-trusted Salmon Tartare to the finest arrangement of fresh Nobu sushi, distinct Nobu personalities have been retained within the Valentine's Omakase Menu accompanied by elevations of conventionally cosy dishes, including a beautiful Japanese Rice Porridge with Lobster.  
"The season of love is in the air, and my talented team of chefs have come up with something truly spectacular. We wanted to ensure the themes associated with Valentine's Day were present within every bite of this season's omakase, and to have achieved exactly that makes this exclusive menu all the more worthwhile.  We are excited to introduce the Valentine's Omakase Menu to our guests, as it is a culinary experience that perfectly represents romance, friendship and admiration; the very same feelings we bear towards the people we love most," said Chef Philip, Head Chef of Nobu Kuala Lumpur. 
"Here at Nobu Kuala Lumpur, we believe in embracing and supporting our loved ones. Whether it is a family member, a significant other or a very good friend, celebrating our love for one another is an important aspect of building strong relationships between one another; something we have been actively establishing with our loyal customers for nearly 10 years now. As such, we are proud to welcome our latest Valentine's Omakase Menu to the public; a specially curated menu that best highlights the beauty and warmth that this season of love calls for," said Alexander Tito, General Manager of Nobu Kuala Lumpur. 
As guests share the love of the Valentine's period with hearts racing and appetites yearning, prepare for yet another stimulating embrace as Nobu Kuala Lumpur will be organising a classical violin performance across the dinner service on February 14. Besides that, there will also be a specialized cocktail named "Soul Mate" along with a Strawberry Yuzu mocktail available during this seasonal period.
Here's the menu for consideration: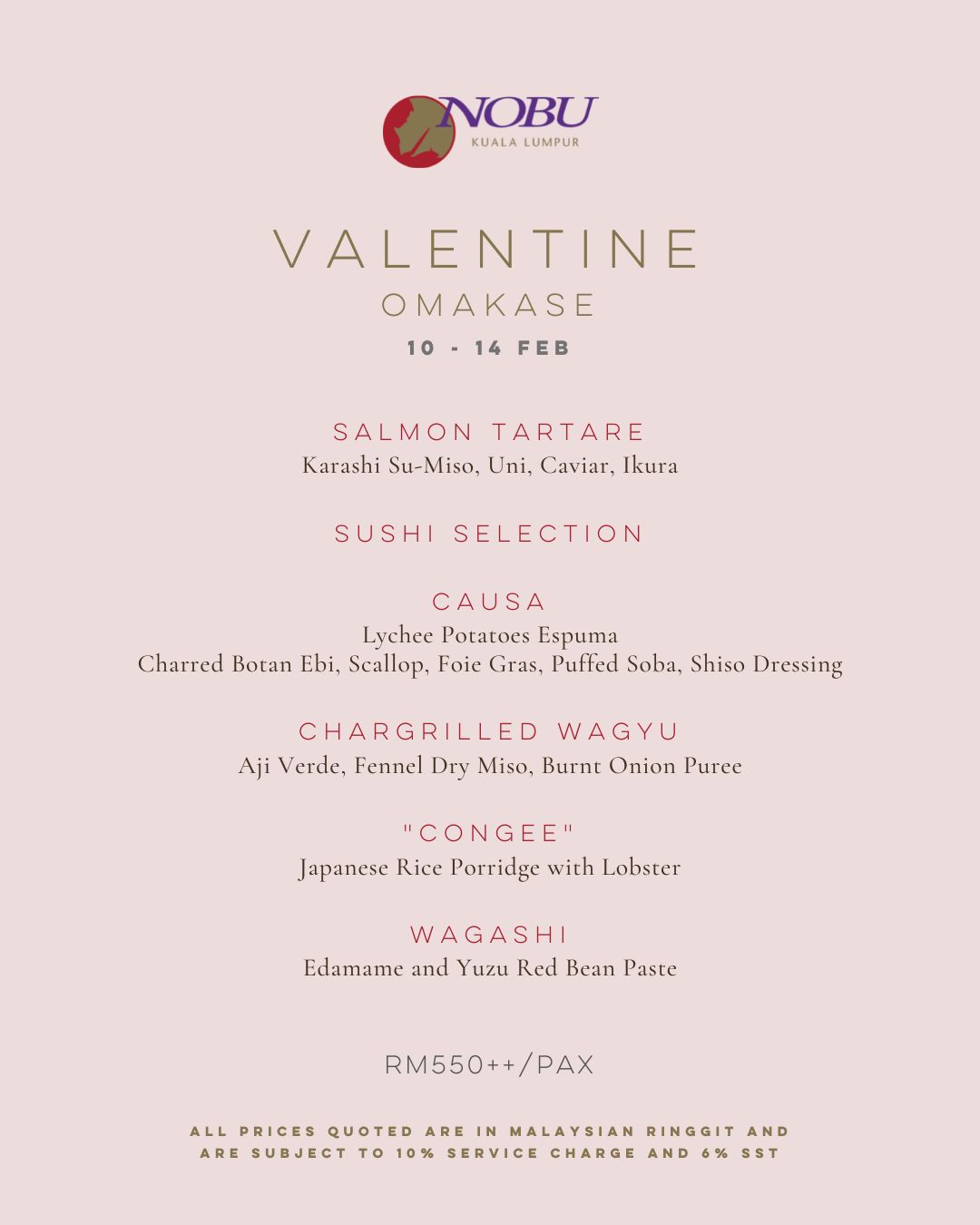 And some selected images from the omakase set to tempt you!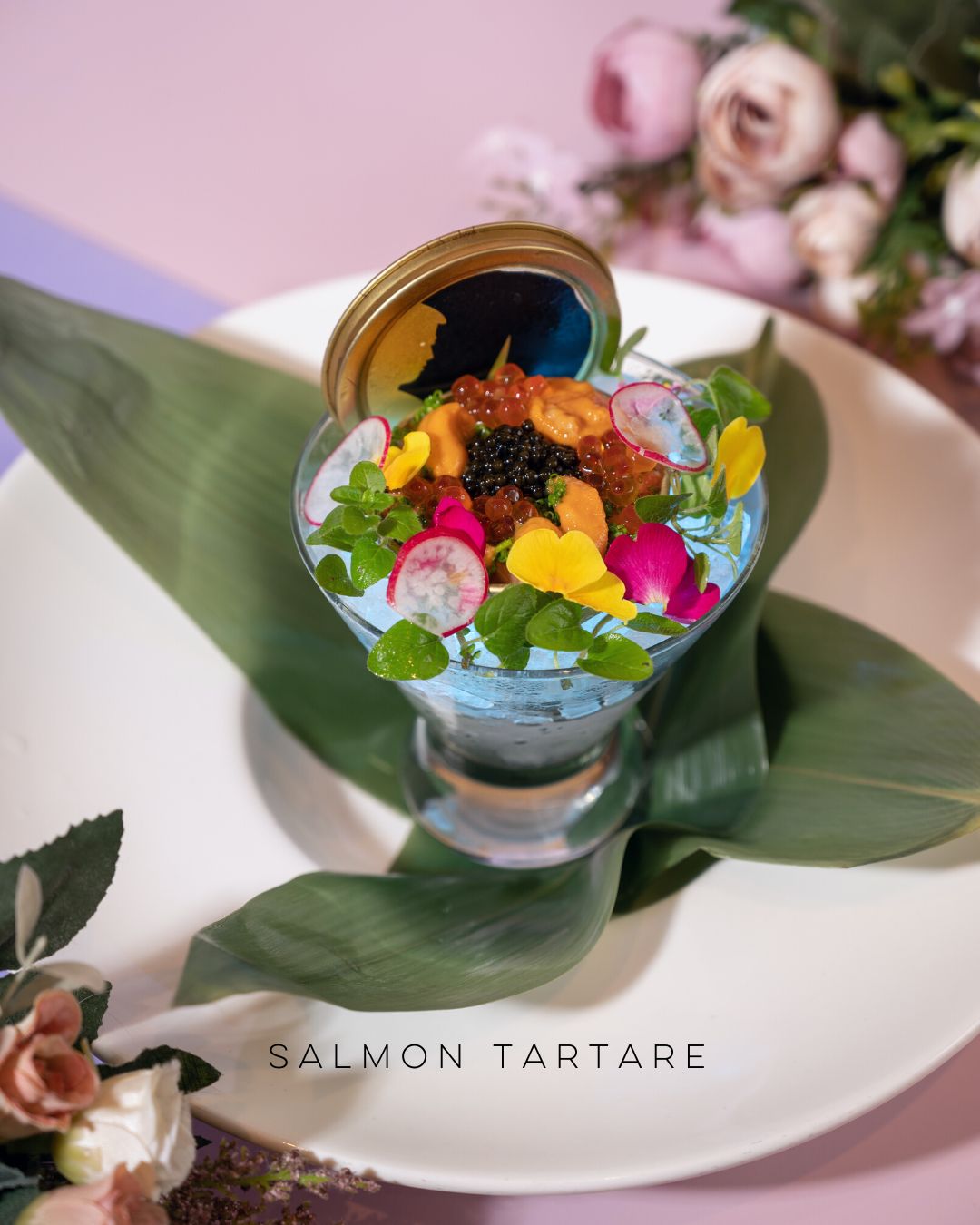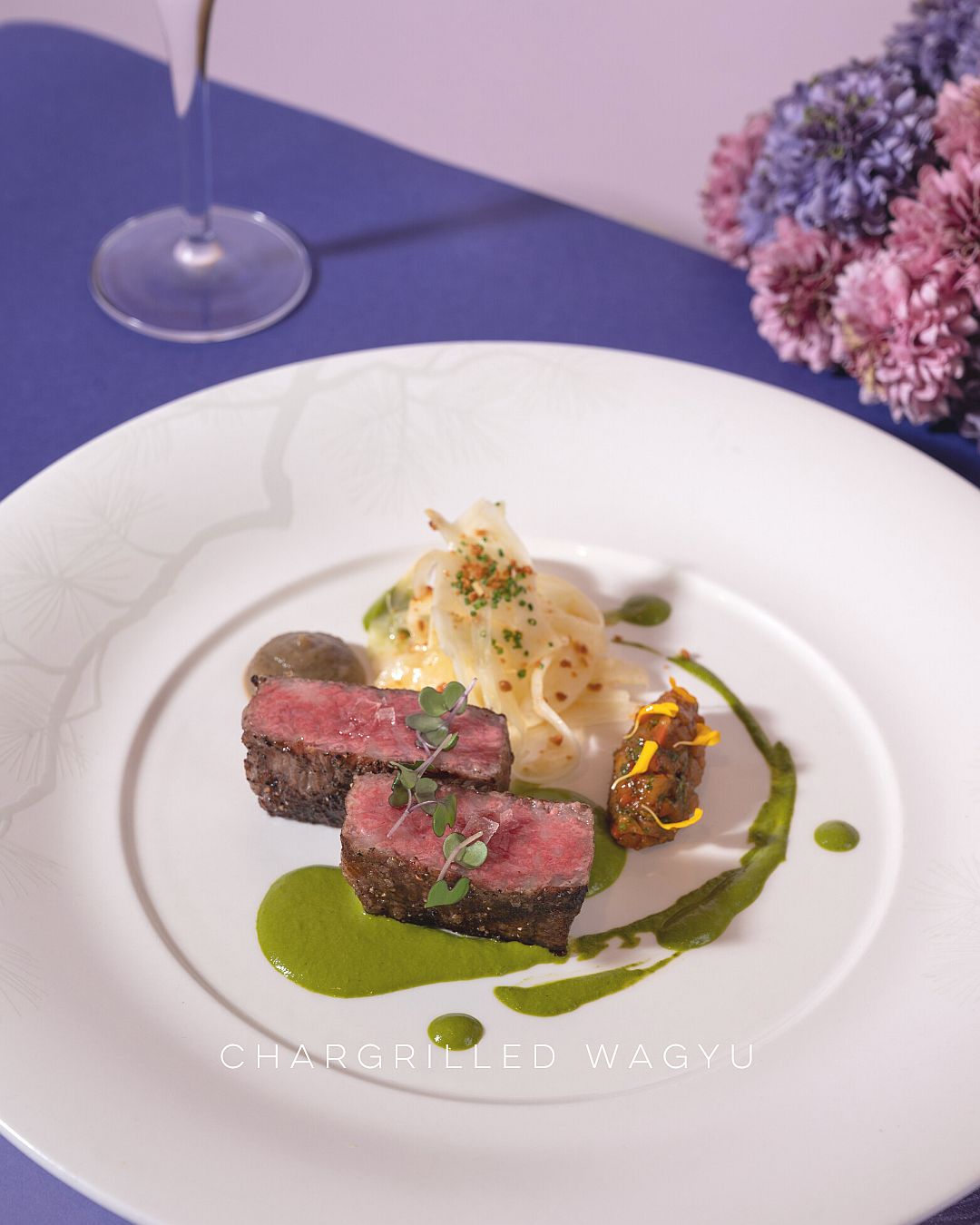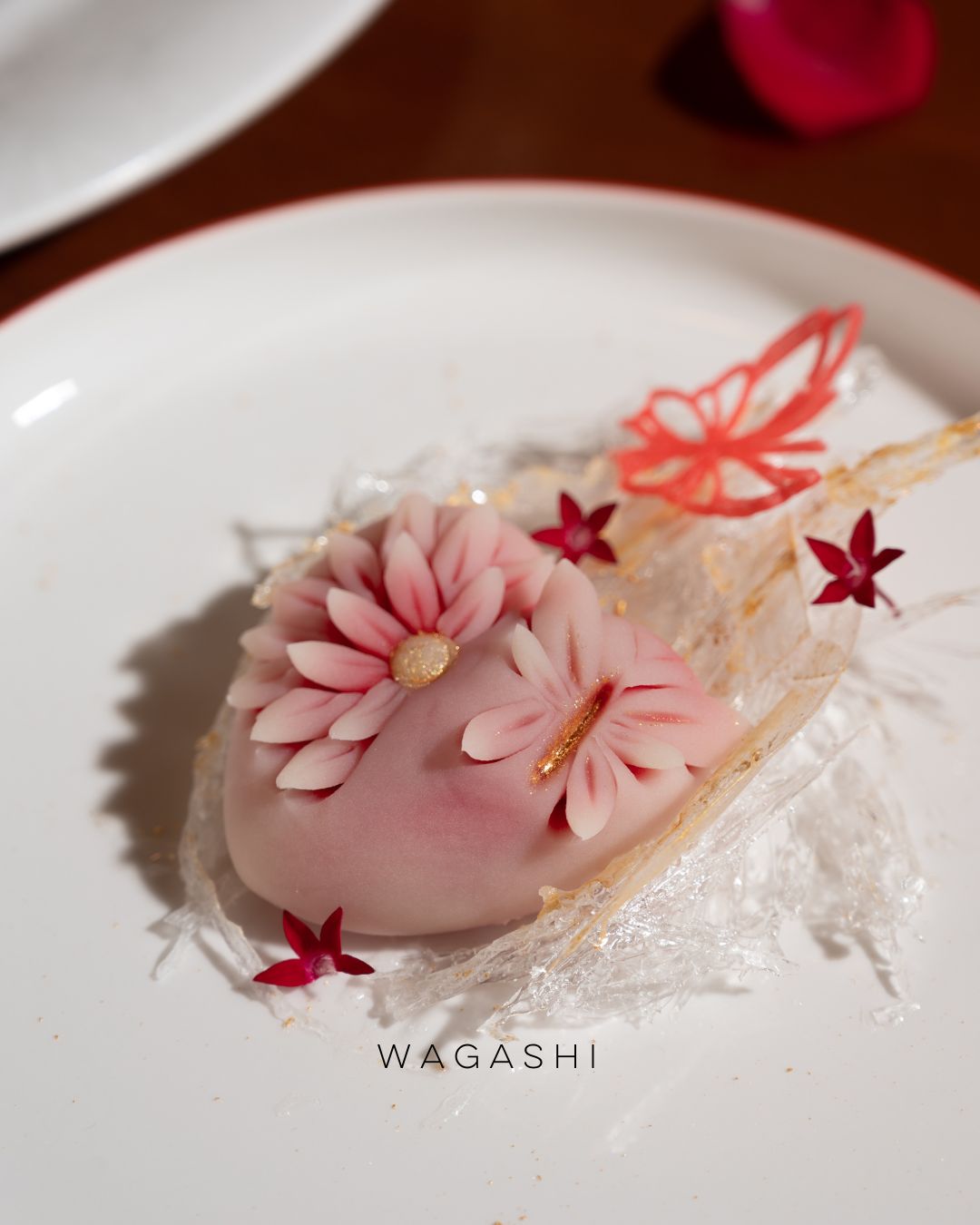 The special Valentine's Omakase Menu is priced at RM550++ per person.
Location & Details
Nobu Kuala Lumpur
L4A-05, Level 4A, Shoppes at Four Seasons Place
145, Jalan Ampang
50450 Kuala Lumpur
T: +603.2380 0028
W: www.noburestaurants.com
Reservations advised
Online: www.letsumai.com