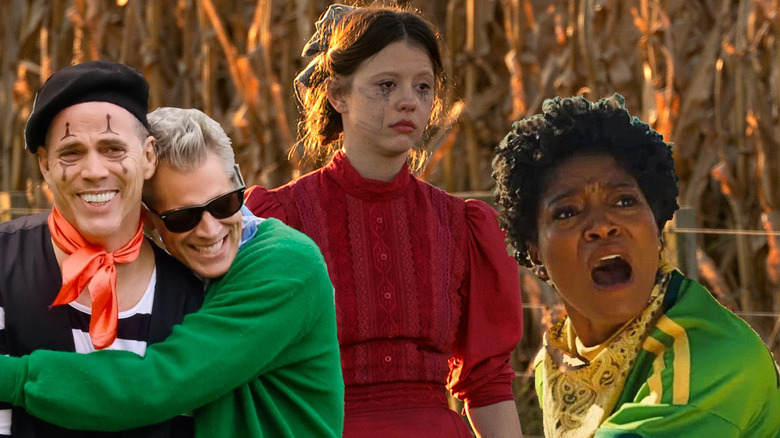 I spend far too much time agonizing over my end-of-year lists. Perhaps it's because I've been chronically online since I was a teenager and my brain chemistry has been irreparably damaged by being inundated with unsolicited opinions by thousands of strangers. Or, more likely, it's because I love movies so much and not including a title makes feelings of guilt completely wash over me. As was the case with the previous two years, I spent a lot of time indoors and consuming as much media as possible to distract myself from the overwhelming anxiety that the world was falling apart. Luckily, 2022 was a banger year for film and television, and there was an abundance of incredible entertainment.
Before diving into my end-of-year favorites, I want to point out that thanks to a ridiculous distribution issue, "Dinner in America" was my favorite film for the second year in a row. However, I've written about the film ad nausea, and it was already documented as my favorite of 2021, so I'm giving it a shout-out here but not including it on my final list. I also want to highlight some honorable mentions, because choosing a top 10 often feels like forcing a parent to pick favorites among their children. "Piggy," "Guillermo del Toro's Pinocchio," "All The Beauty and the Bloodshed," "Tár," "The Banshees of Inisherin," "The Bob's Burgers Movie," "Decision to Leave," "The Menu," "Mad God," and "Do Revenge" are worthy of your love and attention, even if they just missed making my final 10.
But without further adieu, here are my top 10 films of 2022. Enjoy! ... or don't, I'm not your mom.
Elvis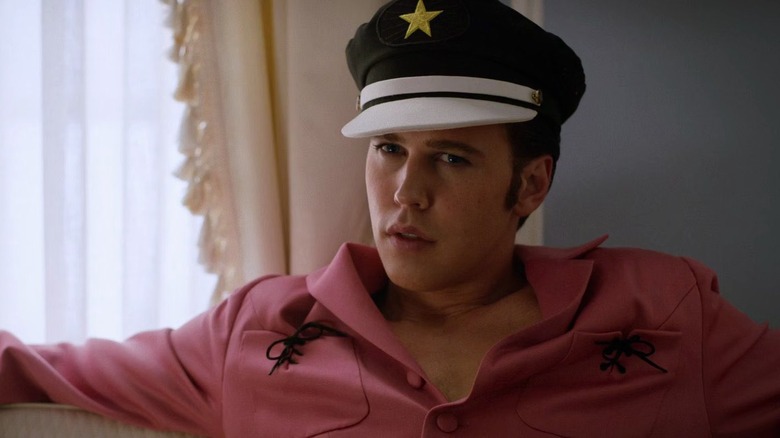 As a perennial theater kid, Baz Luhrmann speaks to my specific brand of spectacle appreciation in a way that few directors can. Did we need yet another biopic about Elvis Presley? Probably not, but knowing the story would be told through the glittery, chaotic eyes of Baz Luhrmann had me beyond excited. The results were equal parts flashy and depressing, which is everything I could have wanted. Austin Butler is transcendent as the King of Rock 'n Roll, and Luhrmann's decision to cast such a young actor to play Elvis across his entire career was a bit of meta-genius. 
While "Elvis" doesn't dive into the more complicated areas of Presley's life (namely, the cultural appropriation or the fact he met his wife when she was a teenager), it is arguably the best examination of the way Elvis Presley was scouted, groomed, and manipulated by Colonel Tom Parker (Tom Hanks) throughout his career. Deep down, Elvis Presley was always that young kid from Tupelo.
Above all else, "Elvis" is just plain fun. The anachronistic soundtrack keeps the film feeling lively and fresh, and Hanks' portrayal of Parker is nothing short of camp brilliance. Luhrmann wasn't afraid to showcase just how weird Elvis was toward the end of his life, with many online assuming the shot of Butler deepthroating the microphone was Luhrmann being a weirdo, rather than realizing that Elvis really did that ... all the time. As a biopic, "Elvis" feels silly in a post-"Walk Hard: The Dewey Cox Story" world, but as an examination of the way the entertainment machine chews people up and spits them out with reckless abandon, it's one hell of a watch.
Turning Red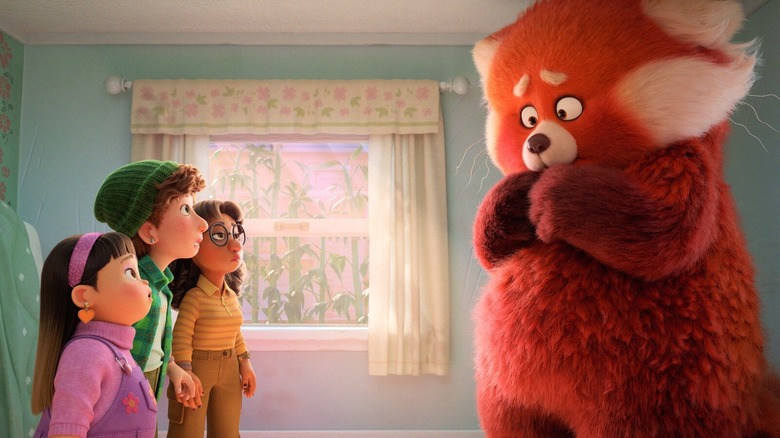 Pixar needs to give Domee Shi the keys to the castle already because she is the future of animation. Her follow-up to the Academy Award-winning short, "Bao," is the coming-of-age feature, "Turning Red," which sees a young, Chinese-Canadian girl named Meilin Lee (Rosalie Chiang) starting puberty — which manifests as a full-body transformation into a giant red panda. Mei is, like many tweens, feeling torn in conflicting directions: she's an honor student, a diligent worker at her family's temple, and a doting daughter to her more traditional mother (Sandra Oh). At the same time, she is obsessed with the hottest boyband on the planet and struggling to navigate the feelings that come along with crushing on celebrities (or the cute cashier at the minimart).
"Turning Red" is a powerful film about breaking the cycles of generational trauma and learning to define your identity in the face of parental expectations. It's also open and honest about the natural changes that come with growing up. When Mei first starts turning into the panda, her mother believes she's gotten her first menstrual period, a moment that had some close-minded parents calling for a boycott of the film. On a purely technical level, the film is also a groundbreaking achievement in animation, combining the "CalArts style" that Pixar is known for with the styling of anime. 
"Turning Red" is the film I desperately needed to see when I was younger, and there's no telling how impactful this film will be for future generations. Meilin Lee is the hero many of us needed, and an inspiration to anyone struggling to love their inner-teen girl.
Nope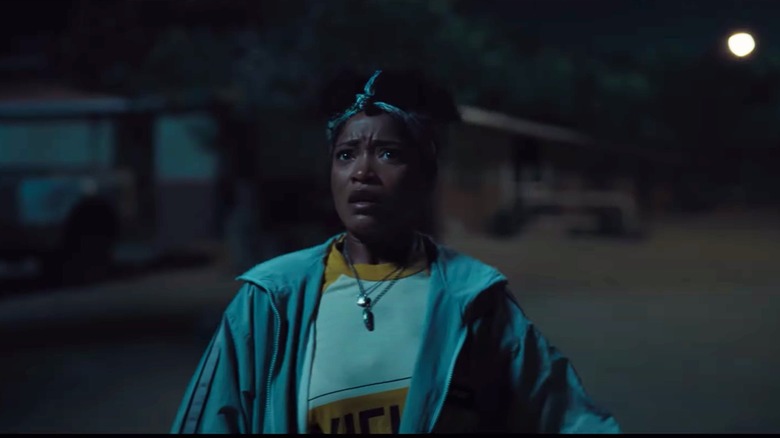 Jordan Peele is now 3/3 in my book, with his latest venture, "Nope," serving as the film of his I will undoubtedly be thinking about the most until the sun burns out. Both a riveting UFO/UAP film that feels Spielbergian in its blockbuster sensibilities as well as an unflinching examination of, as /Film's Josh Spiegel described, "the horrors of exploitation," every scene in "Nope" is deserving of its own semester-long theorizing. It's evident that Peele loves the world of moviemaking and had a blast finding ways to incorporate homage to some of his favorite films in the process of crafting the project, but "Nope" isn't afraid to acknowledge that the entertainment industry is one that quite literally chews people up and spits them out with reckless abandon.
"Nope" is one of those films that begs the viewer to rewatch it over and over again, as the deeply layered stories of exploitation, revisionist history, spectacle, and obsession overflow with riches that cannot be contained after just one screening. "Get Out" completely changed the landscape of horror, and "Us" more than proved that Peele's success was not a fluke, but "Nope" has surely solidified his place as one of the genre greats. The cinematic landscape is so much more interesting when shown through Peele's lens, and a hell of a lot scarier.
Girl Picture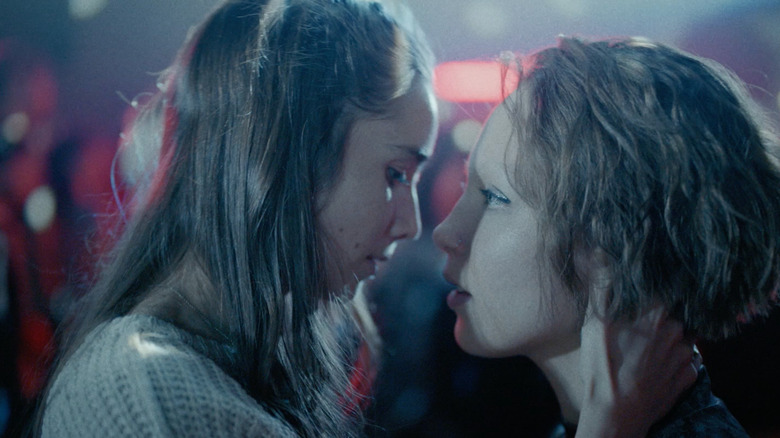 I love coming-of-age films, especially those centered around teen girls, which meant "Girl Picture" was tailor-made to my sensibilities. The Finnish drama comes from director Alli Haapasalo, who paints an honest, messy portrait of a group of teen girls trying to find themselves in a chaotic world. There's a sweet familiarity to "Girl Picture" that never feels like an attempt at reinventing the wheel, but it's Haapasalo's authentic, naturalistic approach to the trials and tribulations of girlhood that makes the film feel so special. All of the usual teen drama/sex-comedy beats are there, but never at the expense of sincerity. The film never crosses the line into relatable cringe like "Pen15," but it's definitely got a similar aura of vulnerability.
There's been a lot of talk in recent years about "healing your inner child," but people often forget that part of that healing involves learning how to forgive, appreciate, and love the person you were as a teenager. For a lot of people, myself included, it wasn't always possible to see yourself on screen in coming-of-age films. Fortunately, the tides have been changing, and films like "Girl Picture" allow the current generation of teens to avoid that sensation of "othering." 
Much of "Girl Picture" is dedicated to the complicated, melodramatic, whirlwind romance of Mimmi and Emma, while the majorly kick-ass Rönkkö, who is probably asexual, desperately tries to convince herself that she enjoys sex through a series of casual encounters. "Girl Picture" treats Mimmi, Emma, and Rönkkö's issues with the weight they deserve through the eyes of teenagers, and provides the space to let them all feel every last emotion on the rollercoaster of teendom.
Nanny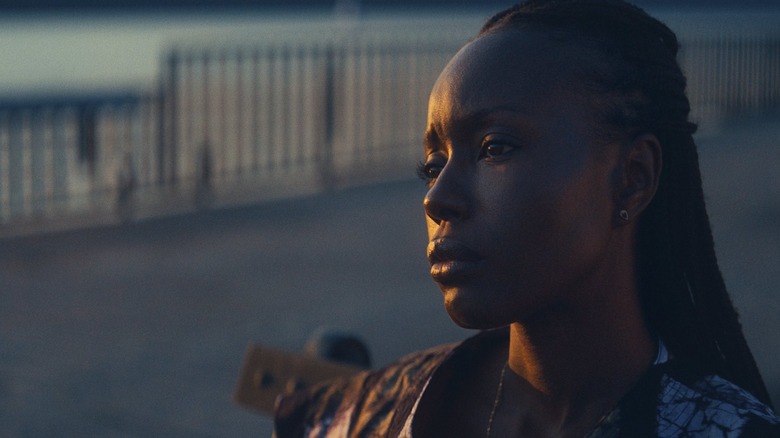 I've been obsessing over Nikyatu Jusu's work since I first caught her short film, "Suicide By Sunlight," which meant her feature debut, "Nanny," was one of my most anticipated watches of the year. Her haunting, supernatural drama went beyond expectations, and the Sundance Grand Jury Prize-winning film is easily one of the best horror movies of the year. Anna Diop absolutely shines as Aisha, an undocumented Sengalese immigrant mother who takes a job as a nanny for a wealthy Manhattan couple. While the setup alone sounds like the start of hundreds of horror films that came before, Jusu's incorporation of African folklore, and the preconceived notions that come with that medium of storytelling, allows "Nanny" to swim past any easily-referenced comparisons.
"Nanny" speaks to the conflicting, often horrific emotional experience of being an immigrant in America, seamlessly weaving ancient stories with the innate intuition of a mother. It's as if Jusu found a way to take that inexplicable feeling of dread that washes over a person when they just know something is wrong, and distilled it into the horrors presented on screen. The American dream isn't what we've been led to believe, and "Nanny" isn't afraid to call it out for what it is — a nightmare. 
It may be premature to declare Jusu as "the future of the horror genre," but considering she's been tapped to direct a remake of George A. Romero's "Night of the Living Dead," perhaps the high praise is arriving right on time.
Jackass Forever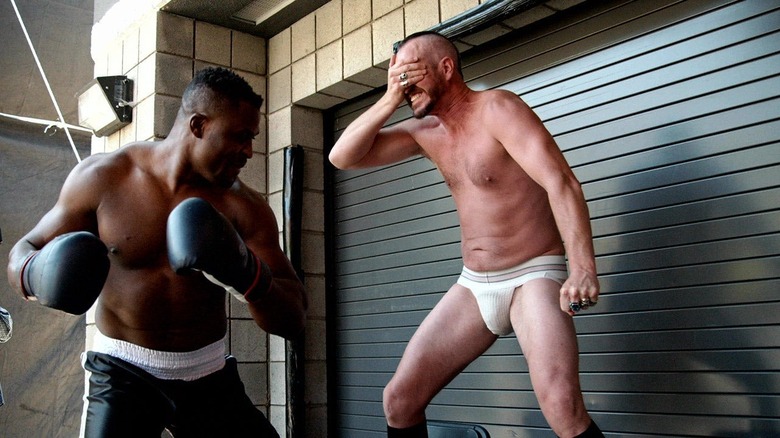 My 2023 dream board includes both "get a stocky dog and name him Butterbean" and "tattoo 'dumb but tough' on my upper thigh," so it should be of no surprise that "Jackass Forever" made it this high on my end-of-year list. I've been worshipping at the altar of Johnny Knoxville and the rest of the crew since I was 12 years old, and the videos of me jumping off of the roof of a friend's garage and into her above-ground pool (we're classy in the Midwest) that pop up on my Facebook memories once a year are a testament to the impact the show had on me as a lil' punk kid. 
There's something magical about the "Jackass" films that's impossible to distill into just 250 or so words, but fortunately, /Film's Valerie Ettenhofer watched all of the films in preparation for "Jackass Forever," and beautifully explains why we keep coming back to watch hours of grown men pull pranks on one another in between bursts of cock and ball torture. As Ettenhofer so perfectly describes it, "Jackass" started out as a series of ridiculous (and often reckless) stunts, but over the course of 20 years, "it's grown into an unorthodox, endlessly entertaining saga about finding your people." 
The reason "Jackass Forever" is so successful is because of the titular jackasses and the parasocial kinship we've developed after watching them in their most vulnerable and vulgar positions, which makes seeing the passing of the torch to the new crew feel so important. "Jackass Forever" feels like reuniting with your favorite people in the world after far too long, but with exploding porta-potties, a skateboard guillotine, and more flopping weiners than a hot dog stand in an earthquake.
Pearl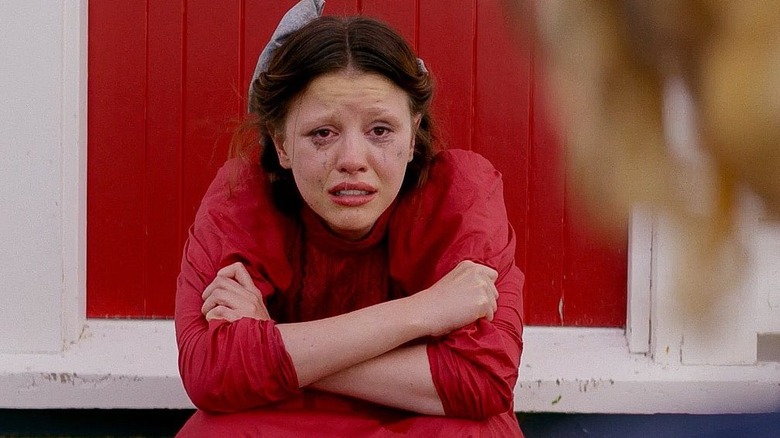 I'm not a religious person, but Mia Goth is the way, the truth, and the life. Did I have a picture of Pearl atop my Christmas tree this year because she's "A STARRRRR!"? Yes, yes I did. Don't get me wrong, I absolutely loved Ti West's return to horror with "X," his homage to 1970s exploitation and slasher flicks, but the prequel follow-up, "Pearl," feels like it was made in a laboratory specifically to bring me joy. Set against the backdrop of the 1918 influenza pandemic, Pearl is a stifled farmgirl with dreams of stardom who is trapped and isolated under the harsh and overbearing rule of her German immigrant mother. Presented with technicolor brightness and more than a few references to "The Wizard of Oz," Mia Goth in "Pearl" is what happens when Dorothy Gale lives out a nightmare instead of a dream.
Like Toni Collette, Lupita Nyong'o, and Florence Pugh before her, Goth's performance in "Pearl" is absolutely Oscar-caliber, but the Academy's continued neglect of horror films likely means one of the best performances of the year won't get the prestigious attention it deserves. Goth is absolutely tremendous from frame to frame, delivering a dangerous and hypnotic performance. Pearl is a manic and menacing person, but we can't help but want to see her dreams come true. That's the power of "Pearl," and that's the power of Goth's acting prowess.
Fortunately, West is not done with his collaborations with Mia Goth, and I am anxiously awaiting the completion of the trilogy with "MaXXXine." Emotionally devastate me, baby. I'm ready and willing.
The Woman King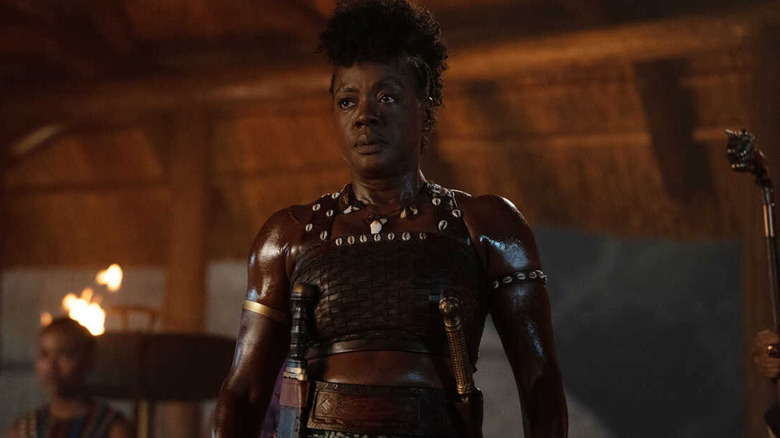 If Gina Prince-Bythewood doesn't get a Best Director nomination at the Oscars this year, I'm setting myself on fire in the town square. The acclaimed director of films like "Love & Basketball" and "The Secret Life of Bees" made a massive pivot to action with 2020's "The Old Guard," but this year's incredible piece of epic historical fiction, "The Woman King," is the film Prince-Bythewood was destined to make. Much of the conversation surrounding the film has been rightfully centered on Viola Davis' powerful portrayal of Nanisca, but there's so much more to praise than just a singular performance. Don't get it twisted, she better be getting an Oscar nomination, too.
As of late, American-made action films have been struggling to convey the intensity and brutality of fighting on screen, far too preoccupied with overly stylized edits that portray frenetic energy but make it hard to follow the action. "The Woman King" undoes all of that flashy editing spectacle and instead provides a physical, brutal, and commanding style of combat often reserved for war dramas and martial arts films. 
Thuso Mbedu, Lashana Lynch, and John Boyega all deliver stand-out supporting performances, but it's Prince-Bythewood's direction that keeps me coming back for more. "The Woman King" tackles some really serious issues of colonization and the evils of the slave trade, presenting the story not as an overly dramatic tragedy but as a motivating factor for our beloved characters to fight harder than ever. "The Woman King" is an exhilarating watch and a film that will be talked about for years to come.
Everything Everywhere All At Once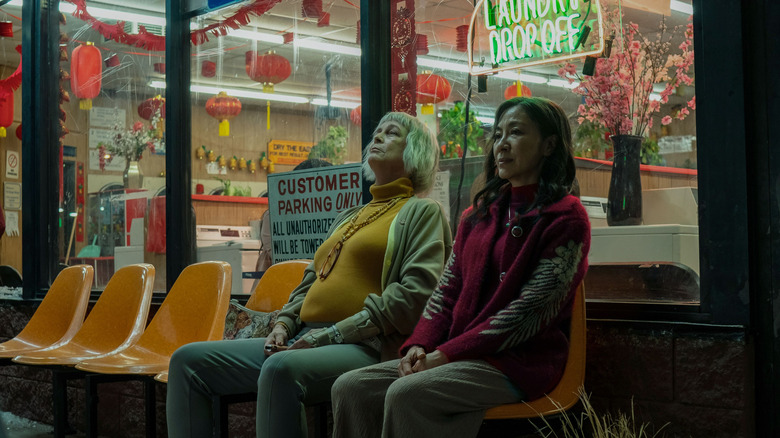 Welp, I can now add "Michelle Yeoh giving advice as a rock wearing googly eyes" to the long list of things that have made me cry in public. I love the directing duo known as Daniels quite a bit, as their brand of sentimental absurdity speaks into my soul. "Swiss Army Man" has been one of my go-to "Watch this if you need to understand me" films since it came out, and now "Everything Everywhere All At Once" can join the party. 
I'm not going to give a laundry list of the things that made this year unrelentingly terrible to the point of feeling unlivable, but understand the severity when I say I will look back on 2022 with unfiltered lamentation. But "Everything Everywhere All At Once" made me feel like there was a possibility that things could be okay, even when it felt like every moment was a long, anxiety-ridden elevator ride toward a meeting with the IRS. /Film's Jacob Hall summarized the brilliance of the film perfectly in his review, saying the film, "is wise enough to take stock of the darkness, to plumb its immeasurable depths, but it is hopeful enough to search for a light: That glimmer of hope, that helping hand, that surfacing of truth everyone has been deliberately avoiding talking about because it hurts as much as it is necessary."
Movies are powerful and movies have power, and sure, maybe falling in love with "Everything Everywhere All At Once" makes me a normie, Film Twitter™ loser, but I found a reason to keep on surviving thanks to a movie that features a dildo fight, a Randy Newman-voiced raccoon chef, Jamie Lee Curtis with hot dog fingers, and a boss-battle with visible butt plugs stuffed between cheeks and no one can take that from me.
RRR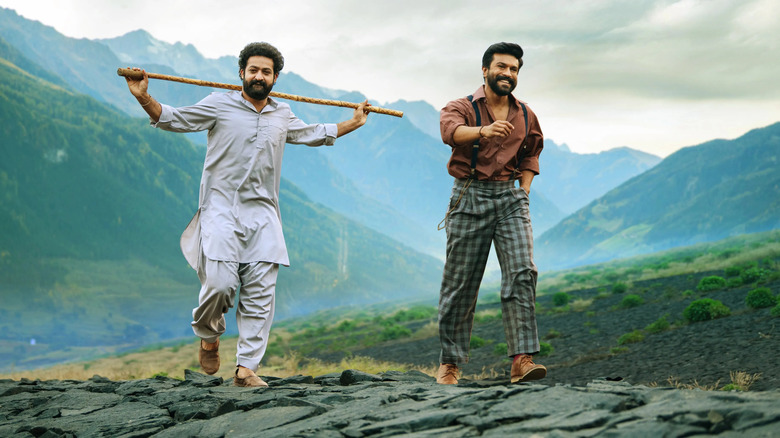 There's a little part of me that still doesn't believe "RRR" exists and that this life-affirming movie was just an elaborate hallucination because it feels impossible that the fated timelines allowed me to exist at the same moment as a film like "RRR." S. S. Rajamouli has been putting out cinematic treasures for decades, but "RRR" is beyond comparison. Action and adventure? Got it. Bromance for the ages? Got it. Anti-colonialism mentality? Got it. A rousing dance number with perfect choreography? You betcha. High-octane fight sequences? How's three hours worth? "RRR" contains absolutely everything that makes going to the movies a religious experience for fans of cinema and does so with an unapologetic amount of heart.
I'm not going to bore anyone with personal anecdotes, but this year forced me to come to terms with how absolutely miserable I am the majority of the time. I've got my share of TrAuMa, sure, but so does everyone. It's no one else's job but mine to figure out how to cope with that misery and find ways to get through it all, and "RRR" was a major part of that journey for me. N. T. Rama Rao Jr. as Komaram Bheem and Ram Charan as Alluri Sitarama Raju are up against far worse things than what I've been dealing with, and even as the duo are on the mission of a lifetime, they still found ways to appreciate the good things in life — dancing, music, friendship, love, and justice.
Yes, "RRR" has tiger fights, gunfire, train crashes, fires, physical torture, and explosions, but it also has two men finding the value of human connection and allowing it to become a superpower. It's when Bheem and Raju become one singular entity that they are their most unstoppable, a reminder that heroism and survival don't have to be a solo venture. "RRR" isn't just a movie, it's an experience.
Read this next: The Best Movies Of 2022 So Far
The post BJ Colangelo's Top 10 Films of 2022 appeared first on /Film.