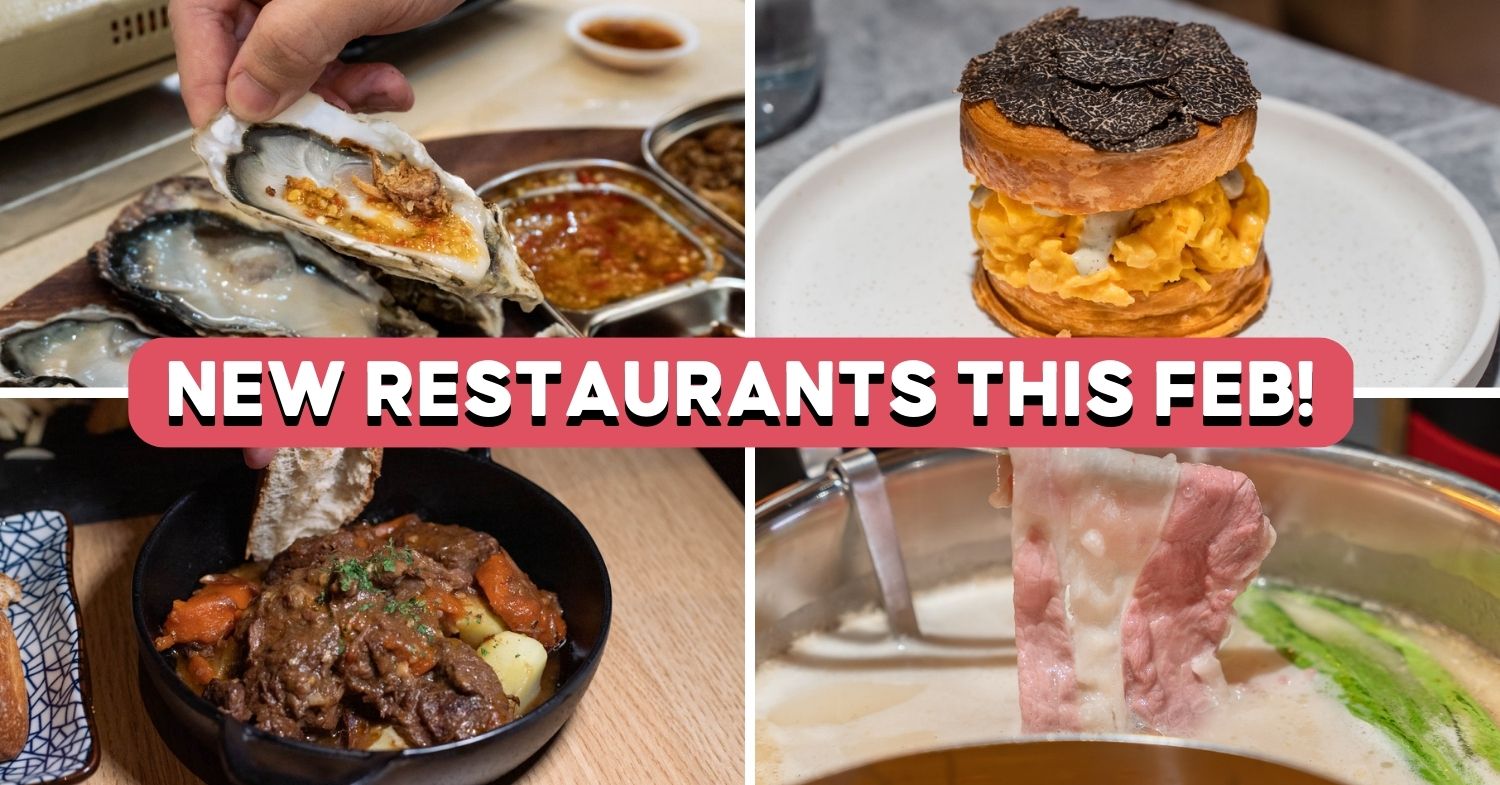 ---
New restaurants in Singapore this February 2023
---
Just when you thought you've shelved reasons to feast for the start of the new year, February comes in hot with Valentine's Day. If you've yet to book a romantic meal for the occasion with bae, we've got you covered with our date night restaurant guide. Else, if you prefer something more casual, or you just feel like taking yourself out for a date, pay a visit to any of these new restaurants in Singapore this February 2023.
---
1. Xiabu Xiabu
---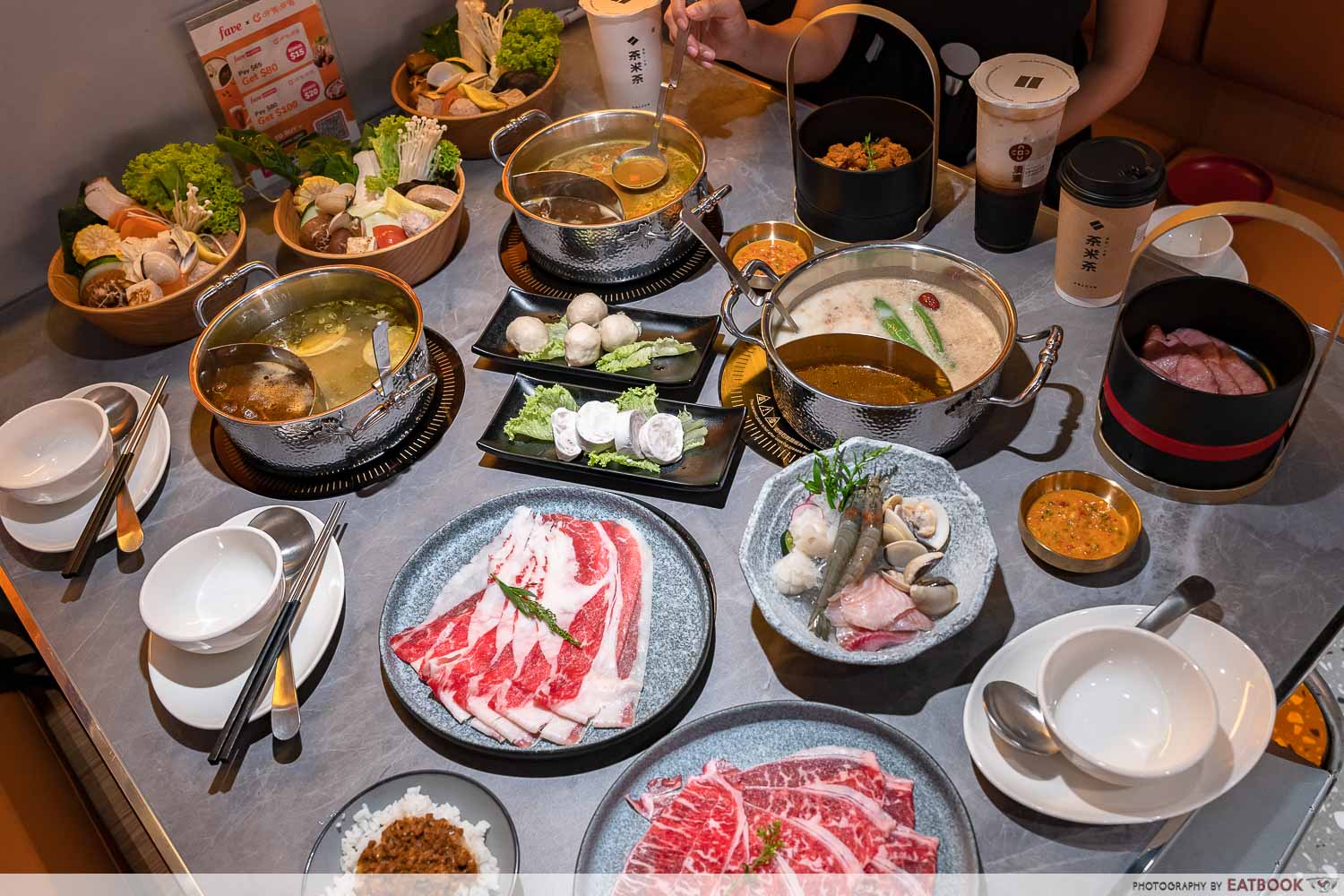 Xiabu Xiabu is one of China's most popular hotpot chains, with over 1,000 outlets in the country. They've recently imported the brand to Singapore by opening in Lazada One, just across SMU—their first overseas establishment at that.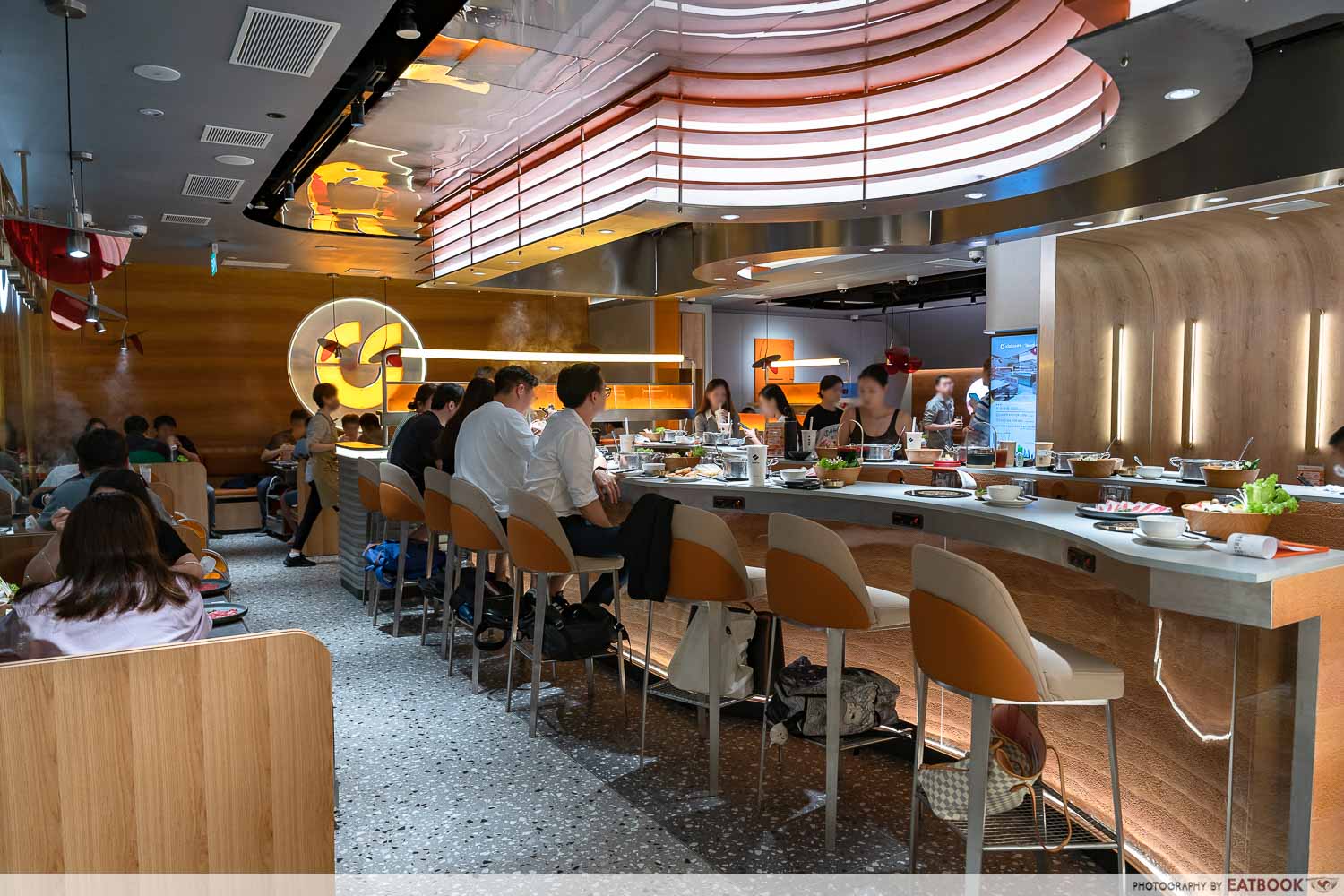 Xiabu Xiabu is all about solo hotpot, so diners each get their pick from two soups bases from their menu of six. Our top pick was the Stew Pork Tripe with Chicken Soup Base ($2++ top-up), a peppery broth enriched with Oatly for added creaminess. Next, take your pick from an array of meat and veggie sets, ranging from the Popular Beef Set ($28++), which comes with 140g of USA Choice premium beef, or the Classic Pork Collar Set ($28++), which comes with 140g of Belgian Pork Collar.
Read our Xiabu Xiabu review.
Address: Bras Basah Road, #01-03/04, Lazada One, Singapore 189554
Opening hours: Daily 11am to 11pm
Tel: 6022 0116
Website
Xiabu Xiabu is not a halal-certified eatery.
Xiabu Xiabu Review: Famous Solo Hotpot From China Now At Bras Basah, Has Curry Broth And Ice Kachang
---
2. Surrey Hills Deli
---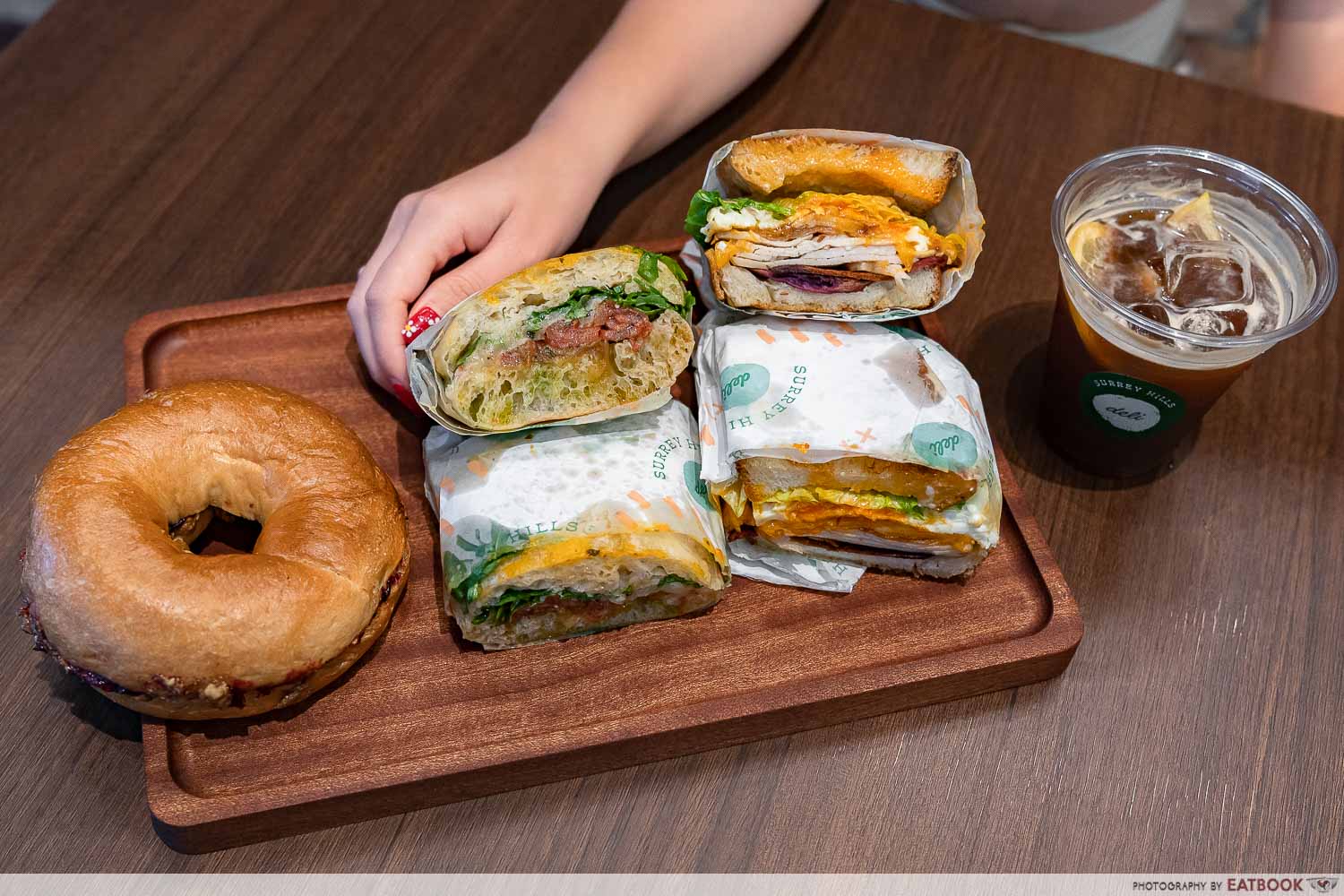 Here's one for the folks working in the CBD: Surrey Hills Grocer has opened their third outlet in Raffles Place, offering hearty sandwiches, Australian coffee, and beer on tap from 5pm. The new concept, Surrey Hills Deli is less than a minute's walk away from Raffles Place MRT Station and boasts a nature-inspired space with wooden furnishings and floor-to-ceiling windows.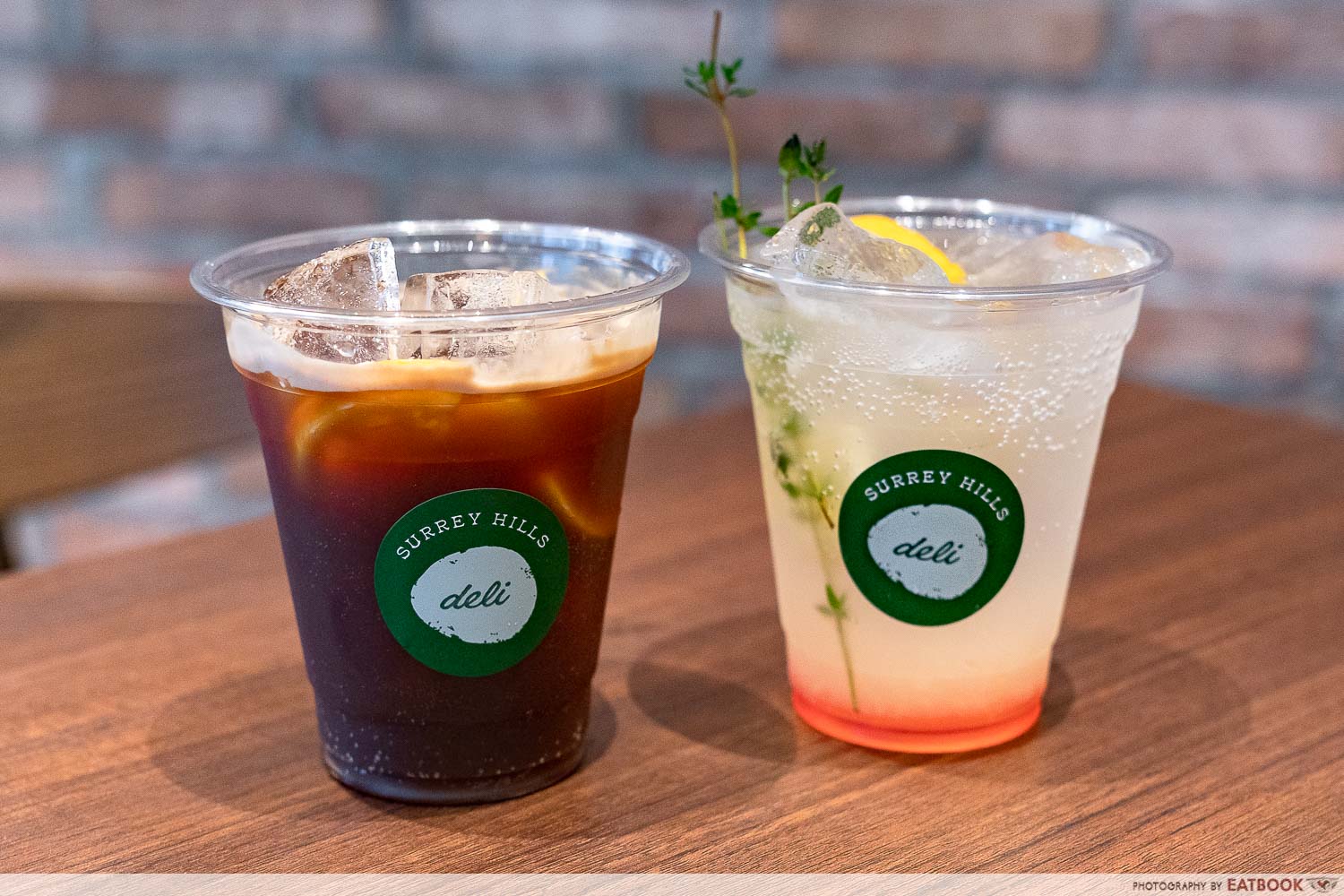 Dig into the Hendurance ($18++), one of the cafe's best-selling flavours featuring white sourdough with roasted sweet potato and cheddar cheese, or the Energise To-Ma-Toes ($16++), comprising Ciabatta layered with tomatoes, burrata, onions, and arugula. Then, wash everything down with the Rhubarb Lemonade ($7++), a refreshing lemonade that's mixed with rhubarb syrup.
Read our Surrey Hills Deli review.
Address: 6 Battery Road, #01-02, Singapore 049909
Opening hours: Mon-Fri 8am to 10pm, Sat 9am to 5pm
Website
Surrey Hills Deli is not a halal-certified eatery.
Surrey Hills Deli Opens In The CBD With Melbourne-Inspired Sandwiches, Triple Truffle Fries And More
---
3. Cloud
---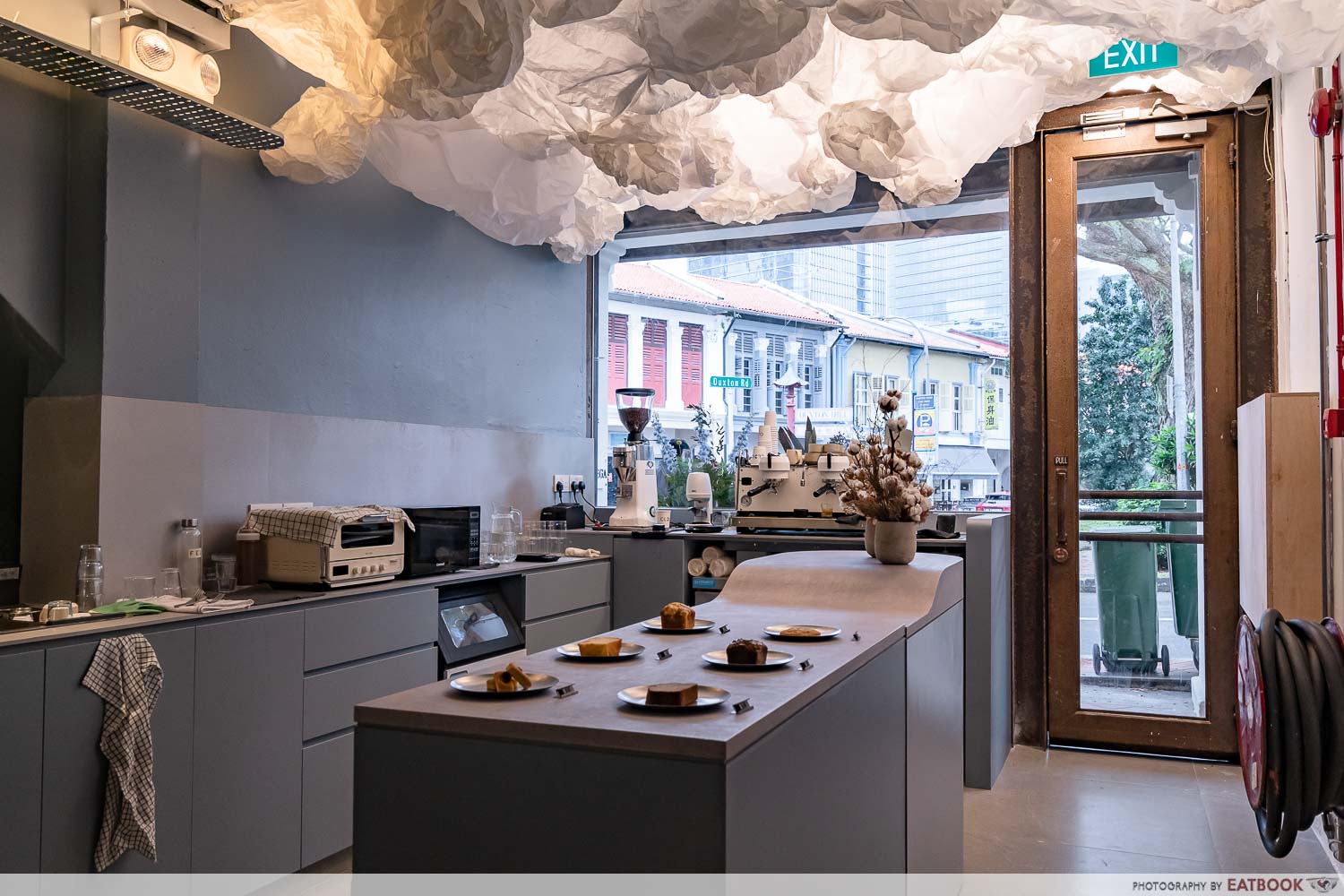 The newest addition to the array of aesthetic cafes in Duxton Hill is Cloud, a minimalist bakery with simple bakes and espresso-based drinks. The cafe is decked in greyish hues and a moody, industrial vibe, complete with paper mache "clouds" hanging from the ceiling for that Instagrammable shot.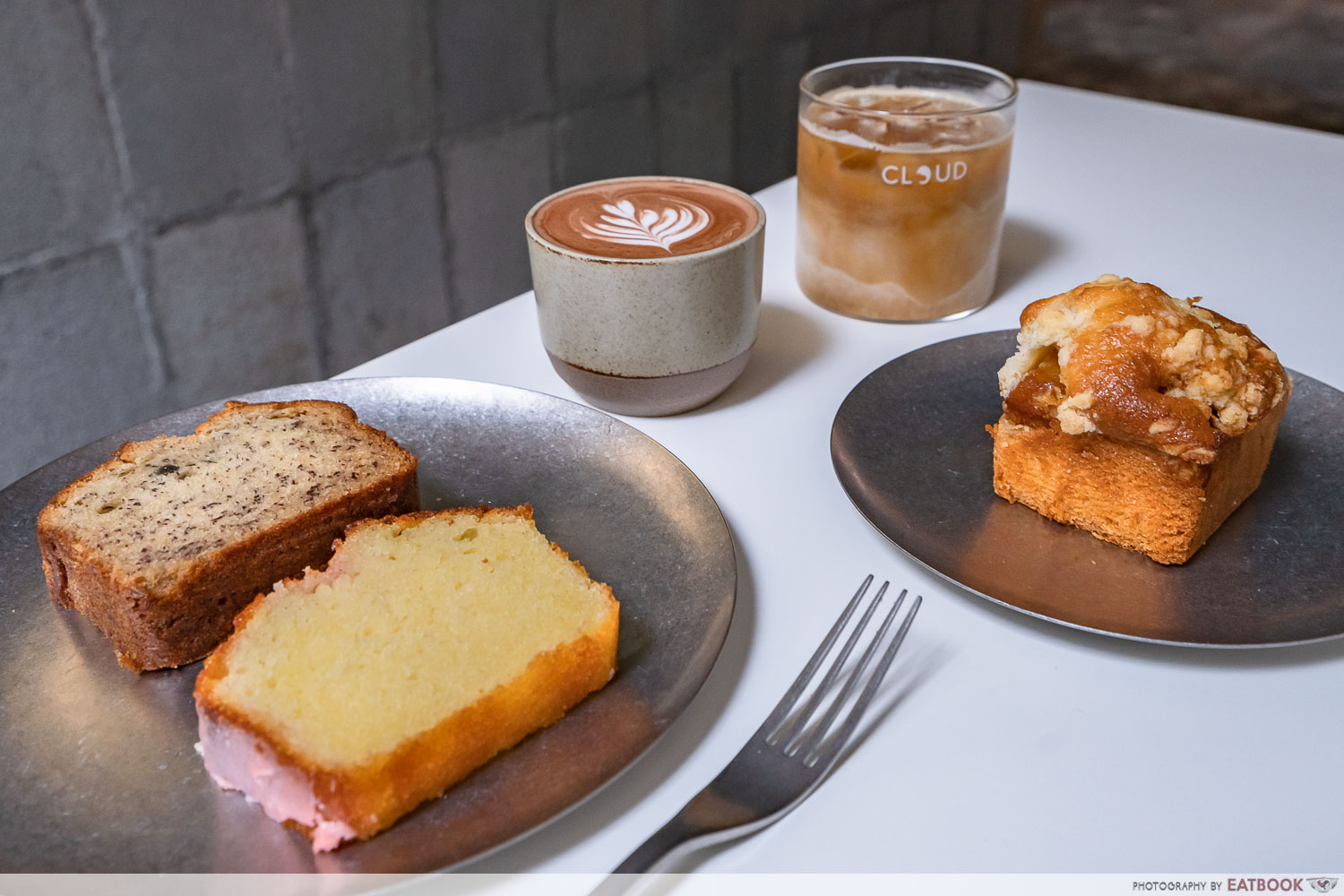 A shot of Espresso costs $3, while Black Coffee and White Coffee are priced at $5 and $5.50. The cafe also sells loaf cakes, including the most-ordered Banana Bread ($5) and Strawberry Lemon Cake ($5). There's also the Fruit Cake Crumble ($6), a seasonal confectionery that's baked with poached apple chunks inside.
Read our Cloud review.
Address: 1A Duxton Hill, Singapore 089480
Opening hours: Tue-Sun 10am to 6pm
Website
Cloud is not a halal-certified eatery.
New Cloud-Themed Cafe Opens In Duxton Hill With Banana Loaf Bread And Filtered Coffee
---
4. Le Matin Patisserie
---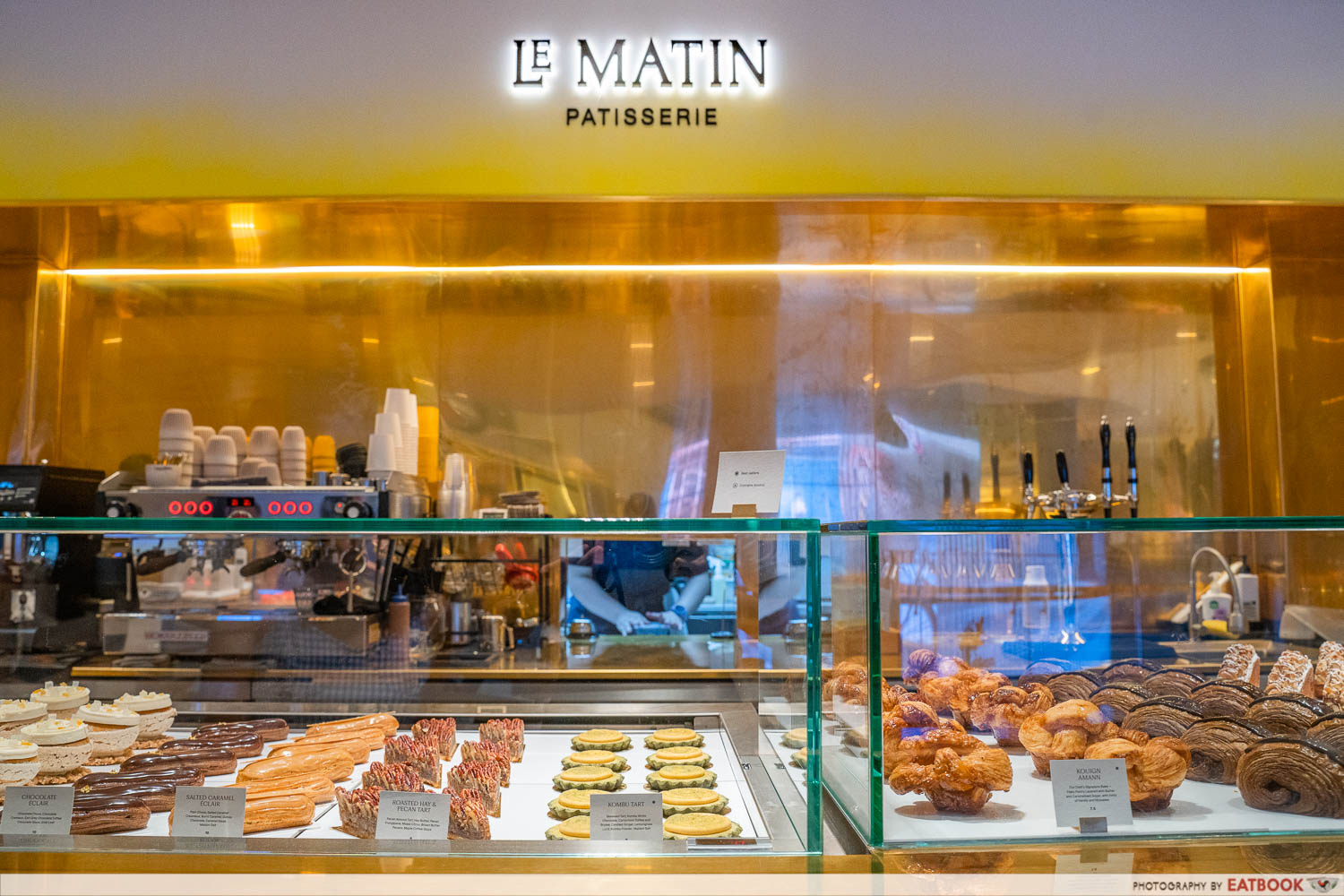 Popular French bakery Le Matin Patisserie is now open at ION Orchard with a brand new menu featuring all-day desserts, soft serve, and brunch fare. Expect crowd favourites such as the Almond Croissant ($7.50++), as well as new offerings including the Sake Lees & Macadamia, Choux Bun ($14++), and Roasted Hay & Pecan Tart ($9++).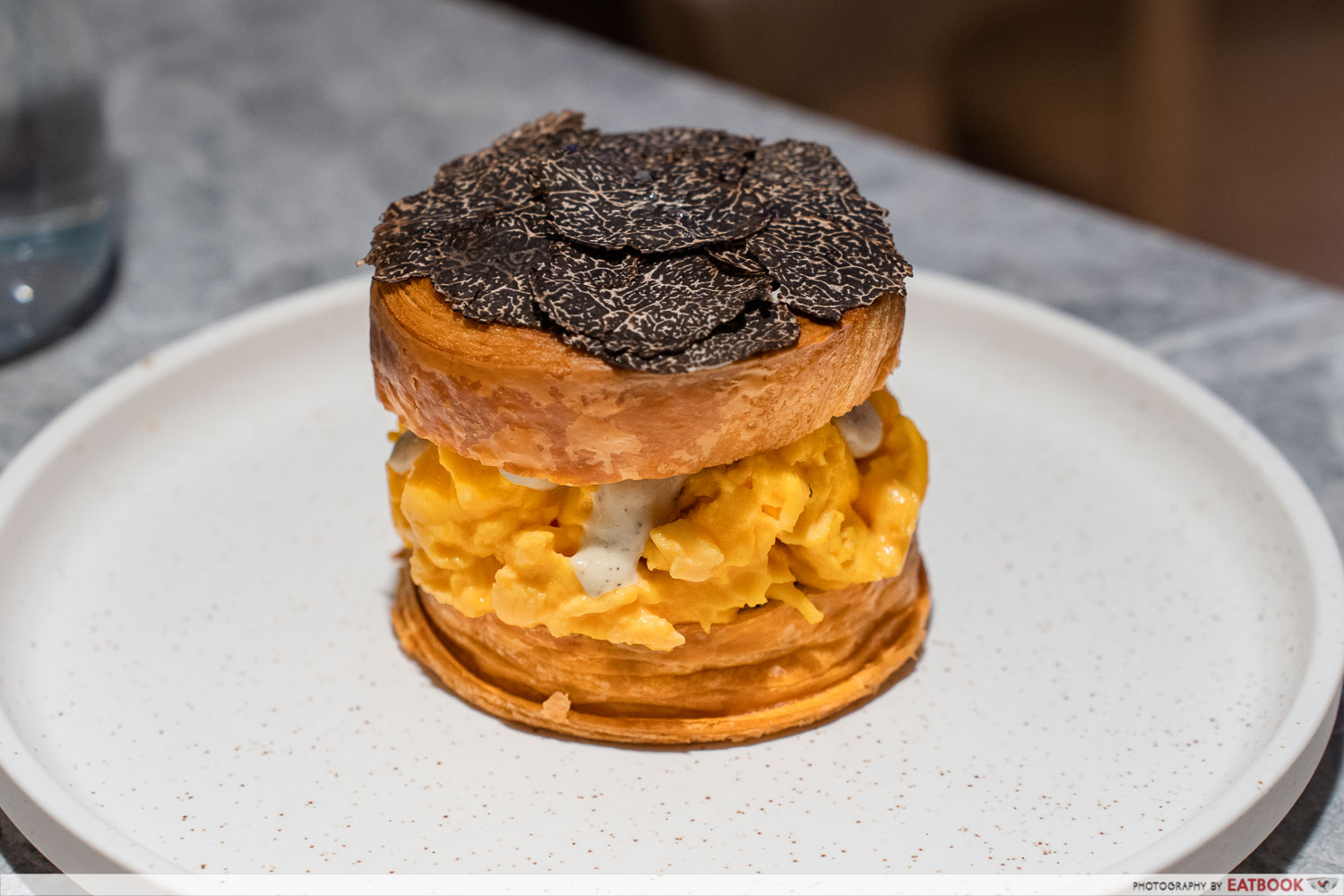 In the mains department, popular items include the Black Truffle Scrambled Eggs Croissant ($34++), comprising a croissant burger topped with 8g worth of sliced back truffles, and the Seafood Pot Pie ($24++)—puff pastry filled with umami seafood filling.
Do note that brunch will be served from 11am to 3pm, as well as dinner and desserts from 6pm to 10pm. Cakes and pastries will be available all day for dine-in and takeaway orders.
Read our Le Matin ION review.
Address: 2 Orchard Turn, ION Orchard #B2-49, Singapore 238801
Opening hours: Daily 10am to 10pm
Tel: 8030 7303
Website
Le Matin Patisserie is not a halal-certified eatery.
Le Matin Patisserie: Popular Bakery-Cafe Opens At ION Orchard, Has Brunch And All-Day Desserts
---
5. Kenji Taco 
---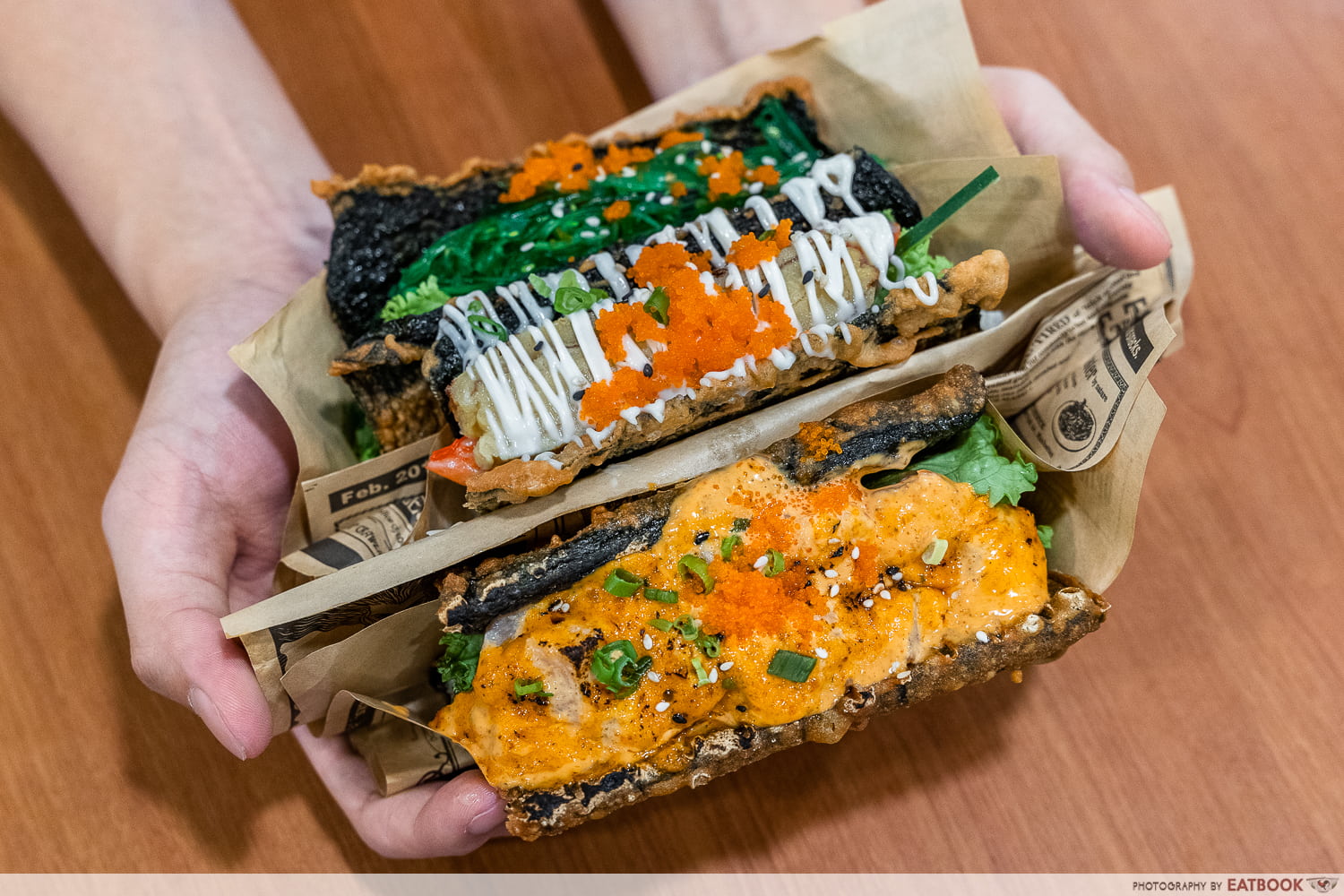 Northpoint City has plenty of dining options, but we'd definitely recommend heading down soon to check out their new kid on the block: Kenji Taco. Located in the mall's Kopitiam, the kiosk specialises in DIY sushi tacos, as well as cheap and fresh oysters.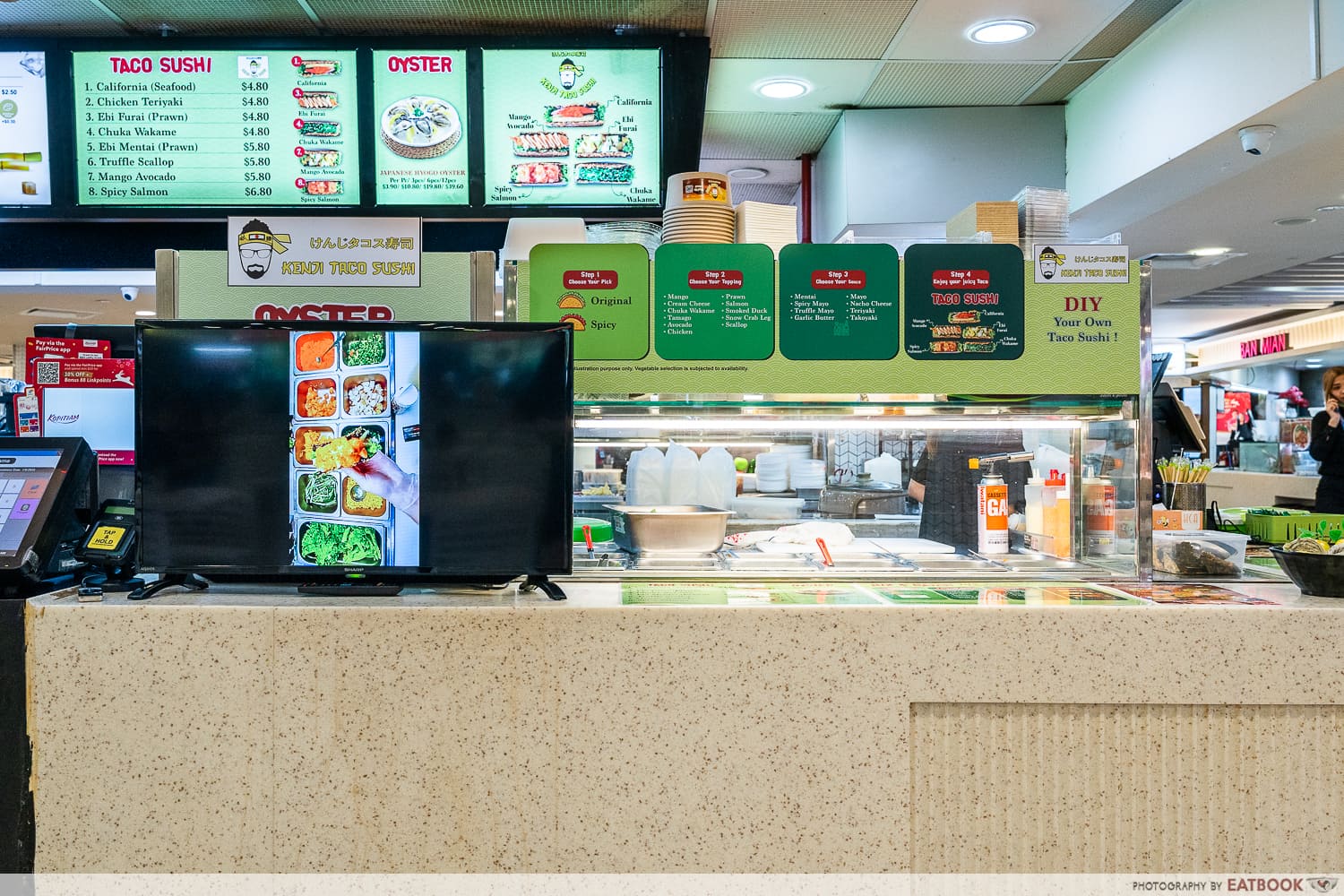 Tacos are priced under $7 for the most part, but it all depends on the fillings you choose to put in them. Each includes a deep-fried seaweed taco "shell", rice, seasoned fish or your choice of toppings. Japanese Hyogo Oysters go for $3.90 a pop here too!
Read our Kenji Taco review. 
Address: 930 Yishun Avenue 2, #B2-12, Northpoint City North Wing, Singapore 769098
Opening hours: Daily 10.30am to 9pm
Website
Kenji Taco Sushi is not a halal-certified eatery but uses no pork or lard.
Get $3 Japanese Oysters, Truffle Scallop Sushi Taco And More In Yishun
---
6. The Coconut Club Siglap
---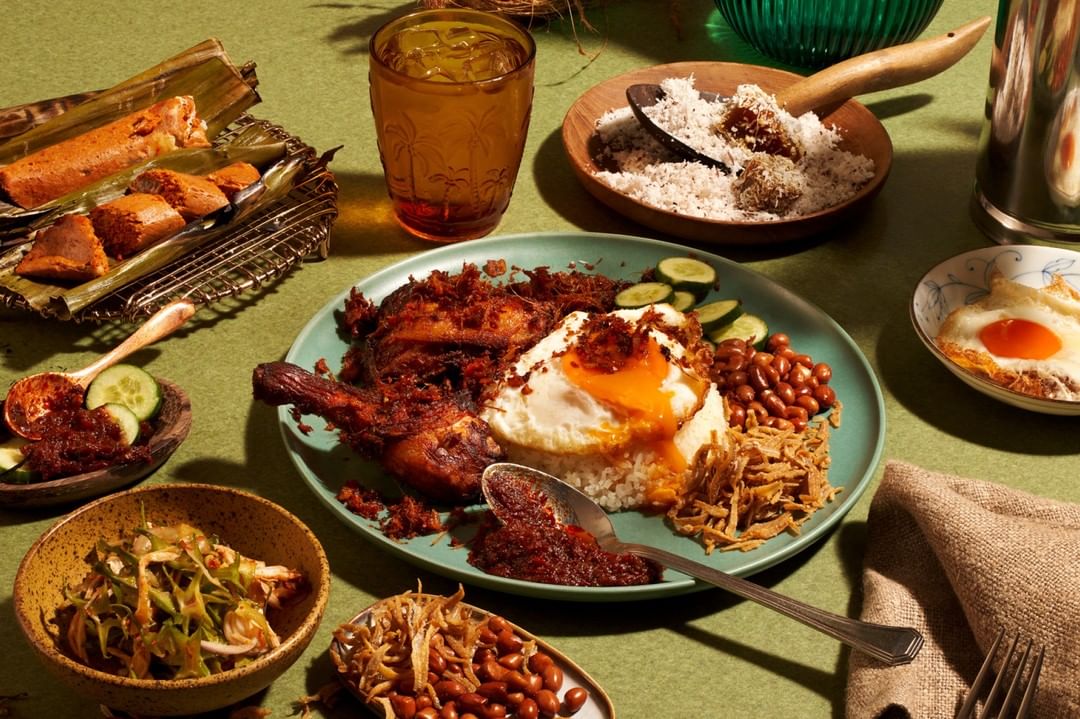 Image credit: @thecoconutclubsg
Michelin Bib Gourmand eatery, The Coconut Club, have made their way to the East with their latest Siglap opening. Naturally, the new outlet still offers their famed Ayam Goreng Berempah Nasi Lemak ($21++), fried organic French chicken takes centre stage.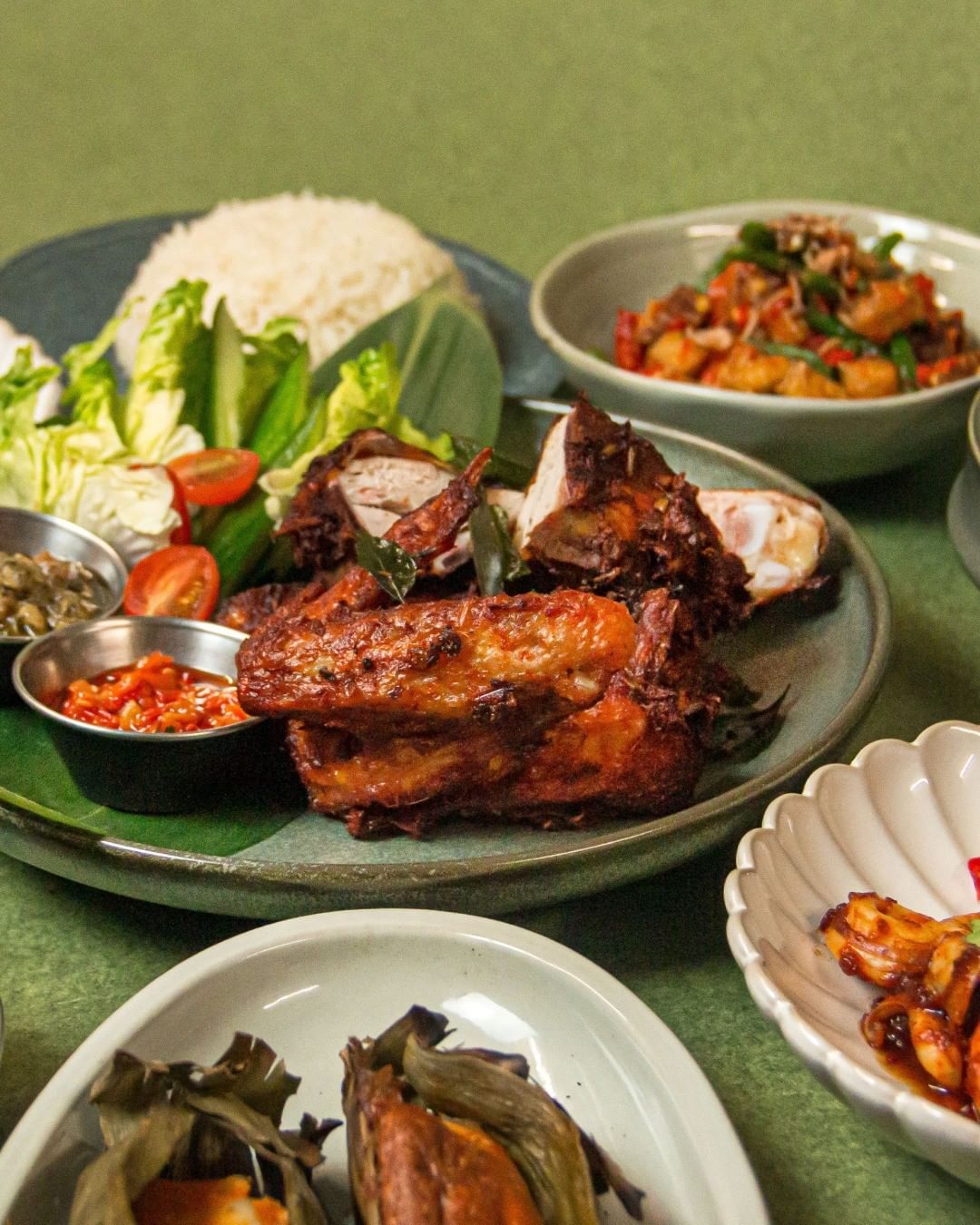 Image credit: @thecoconutclubsg
All-new items will also be available, including a brunch selection of sandwiches—including a moreish Otah Cheese ($18++) option—Dry Laksa ($21++) and plenty more.
Read about The Coconut Club Siglap.
Address: 97 Frankel Avenue, Singapore 458222
Opening hours: Thurs-Mon 11am to 9:30pm
Tel: 8028 3486
Website
The Coconut Club is not a halal-certified eatery but uses no pork or lard.
The Coconut Club Opens New Outlet In Siglap, Has Michelin-Approved Nasi Lemak
---
7. Yak Kin Mookata 
---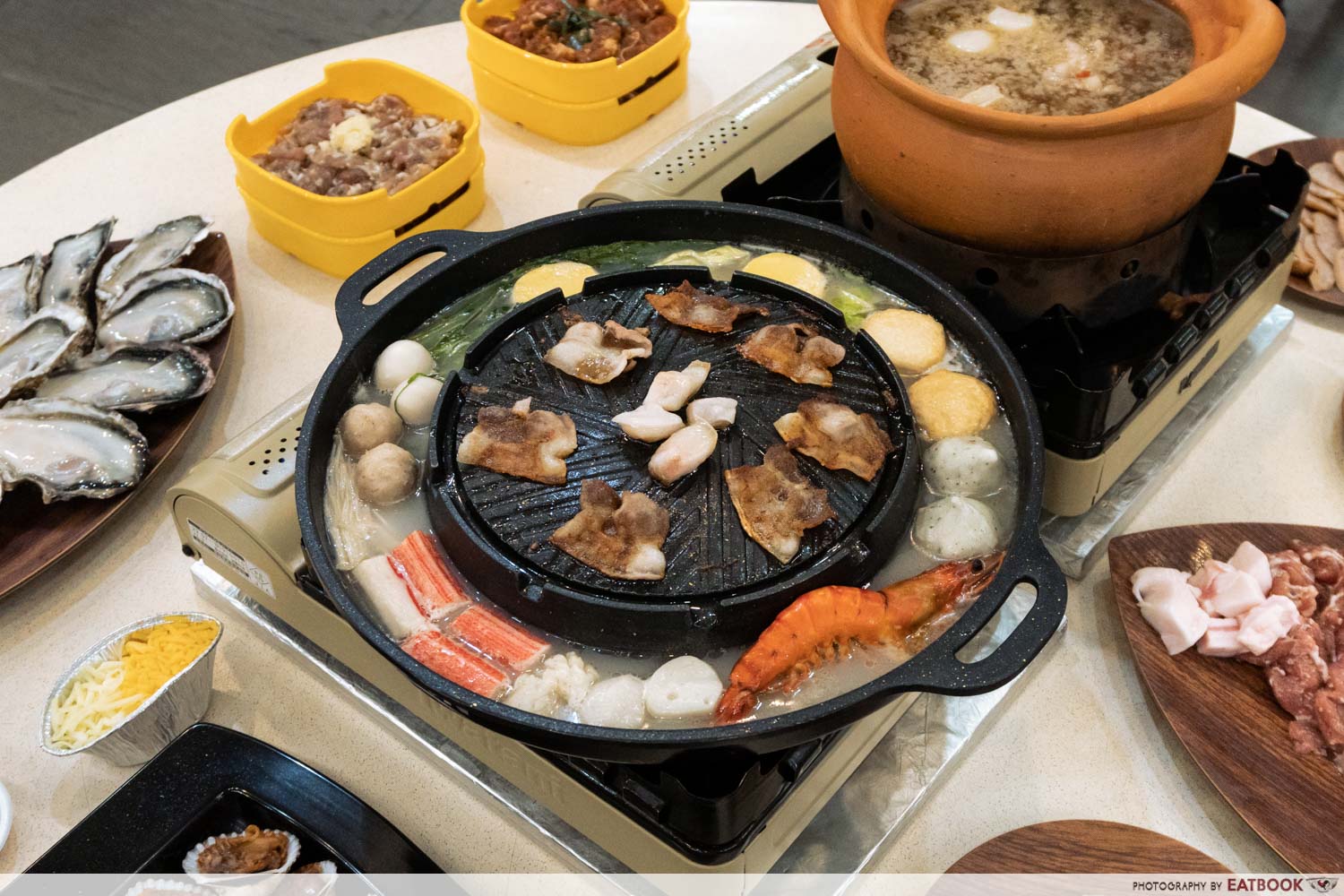 For mookata that includes premium seafood at affordable prices, swing by Yak Kin Mookata. The family-friendly restaurant in the East has a wide variety of family sets starting at $48++ for two to three people, each arriving with a gamut of meats, veggies, and even cheese. They're also open till 5am daily, making them a great pick for supper.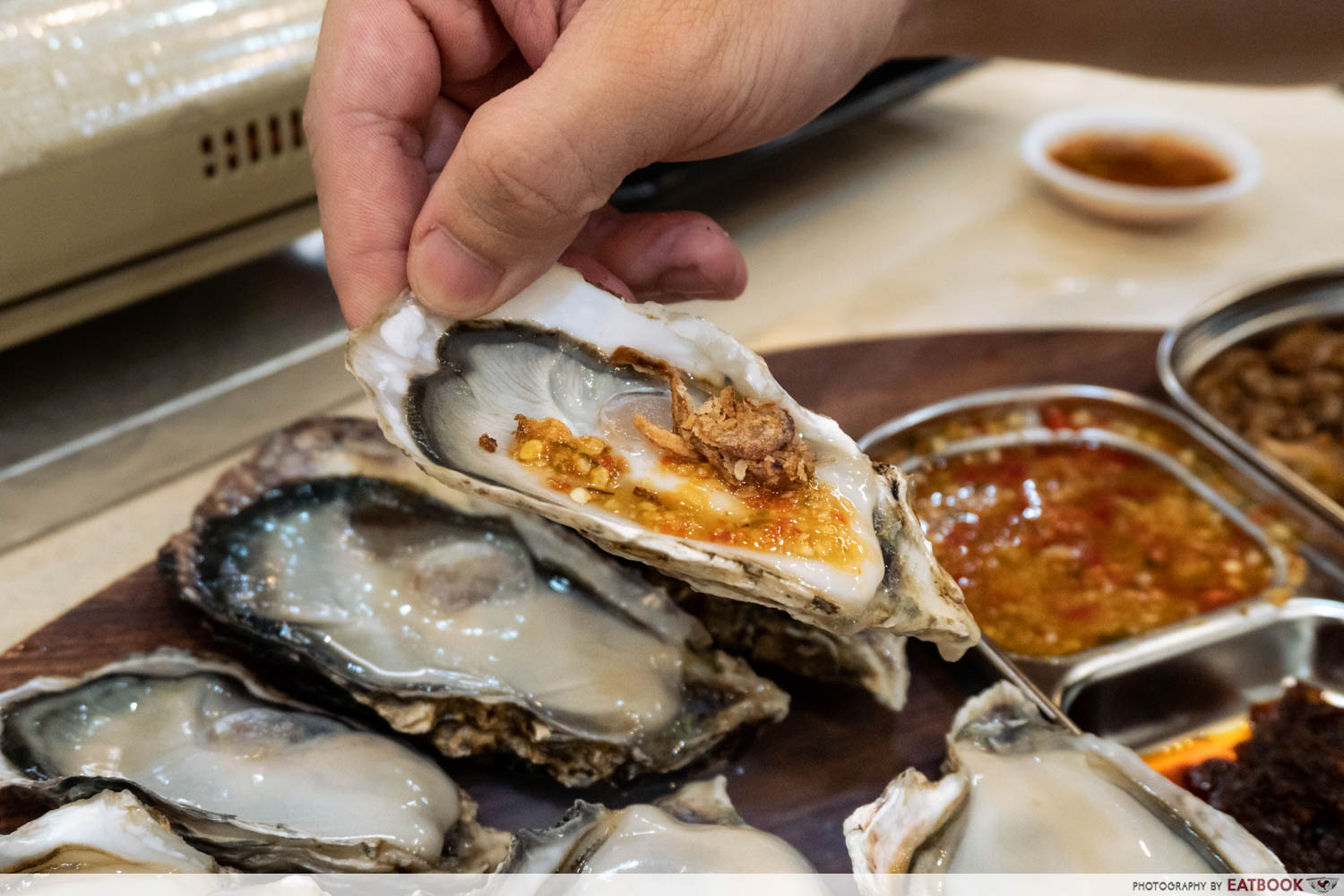 Keep a look out for their newest promotion, where Large Japanese Oysters are priced at just $2.99++ apiece. For more seafood items, Yak Kin Mookata also offers a plate of Half Shell Cockles for $18++, and Gong Gong for just $12++. Diners who order set meals get free-flow ice cream too.
Address: 51 Guillemard Road, Singapore 399705
Opening hours: Daily 5pm to 5am
Tel: 8406 0228
Website
Yak Kin Mookata is not a halal-certified eatery.
---
8. MoonGlow Café & Wine Bar
---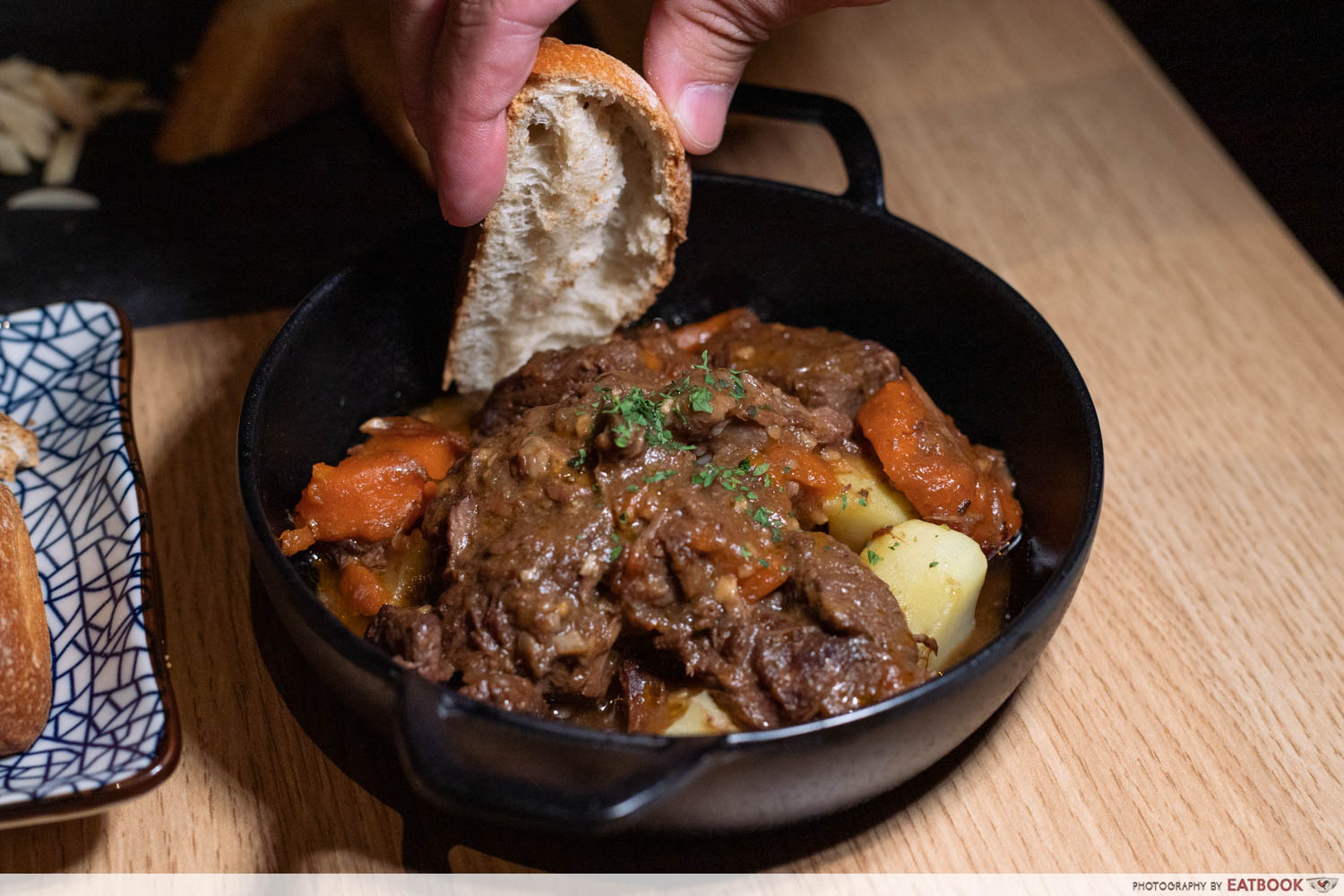 Those who haven't been able to book a flight to Australia just yet, don't sweat it, as you can get grub from the land down under at Telok Ayer's latest opening: MoonGlow Cafe & Wine Bar. The 50-seater restaurant is located on the second floor of a shophouse. The chic and cosy decor is complemented by an equally homely menu of small plates for sharing, as well as a substantial selection of Aussie wines.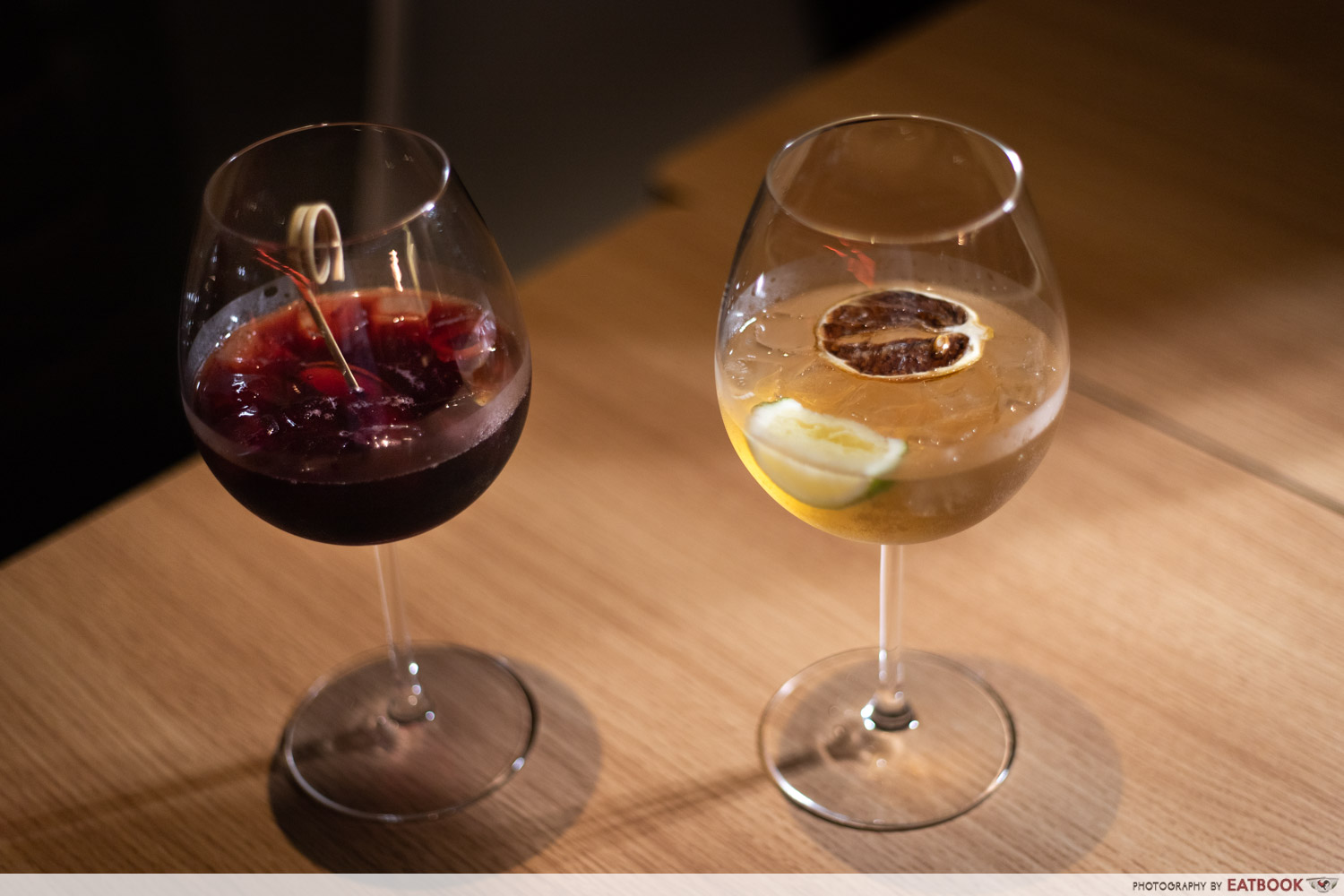 Definitely try their signature Steak Bites ($29++), which comes with 100g of Wagyu striploin or picanhas. The grass-fed beef here is sourced from Tasmania, soups vide till medium rare, and paired with three types of condiments. Fans of Australian Beef Pie can get the staple here for $10++, but we suggest going all out with the Beef Stew ($19++), a rich, comforting dish made with fatty Wagyu braised in stock and beer.
Address: 2A Stanley Street, Singapore 068721
Opening hours: Mon-Sat 5pm to 12am
MoonGlow Cafe & Wine Bar is not a halal-certified eatery.

---
New restaurants and cafes in Singapore for February 2023
---
For more new eats this month, check out our Shi Nian Pig Leg Rice review for a popular hawker selling braised pig trotter rice. There is also our Onigirazu Don review, where we visit a hawker selling cheap onigiri sandos.
Onigirazu Don Review: $3.50 Onigiri Sandwiches And Donburi At This Bukit Panjang Stall
The post 8 New Restaurants In Singapore This February 2023—Cheap Oysters, Wagyu Beef Stew And More appeared first on EatBook.sg - Local Singapore Food Guide And Review Site.