As you've probably heard, Valentine's Day is nearly upon us. And while it might be little more than a "greeting card" holiday, it's still fun to get swept up in the pageantry. What if this year you treated your significant other to a little more than chocolate-covered strawberries and whatever reservations are left on Opentable? What if this year you got really adventurous and planned a last-minute, romantic getaway?
To get kickstart your creative process, here are 5 romantic ideas for a destination Valentine's Day.
Charleston, SC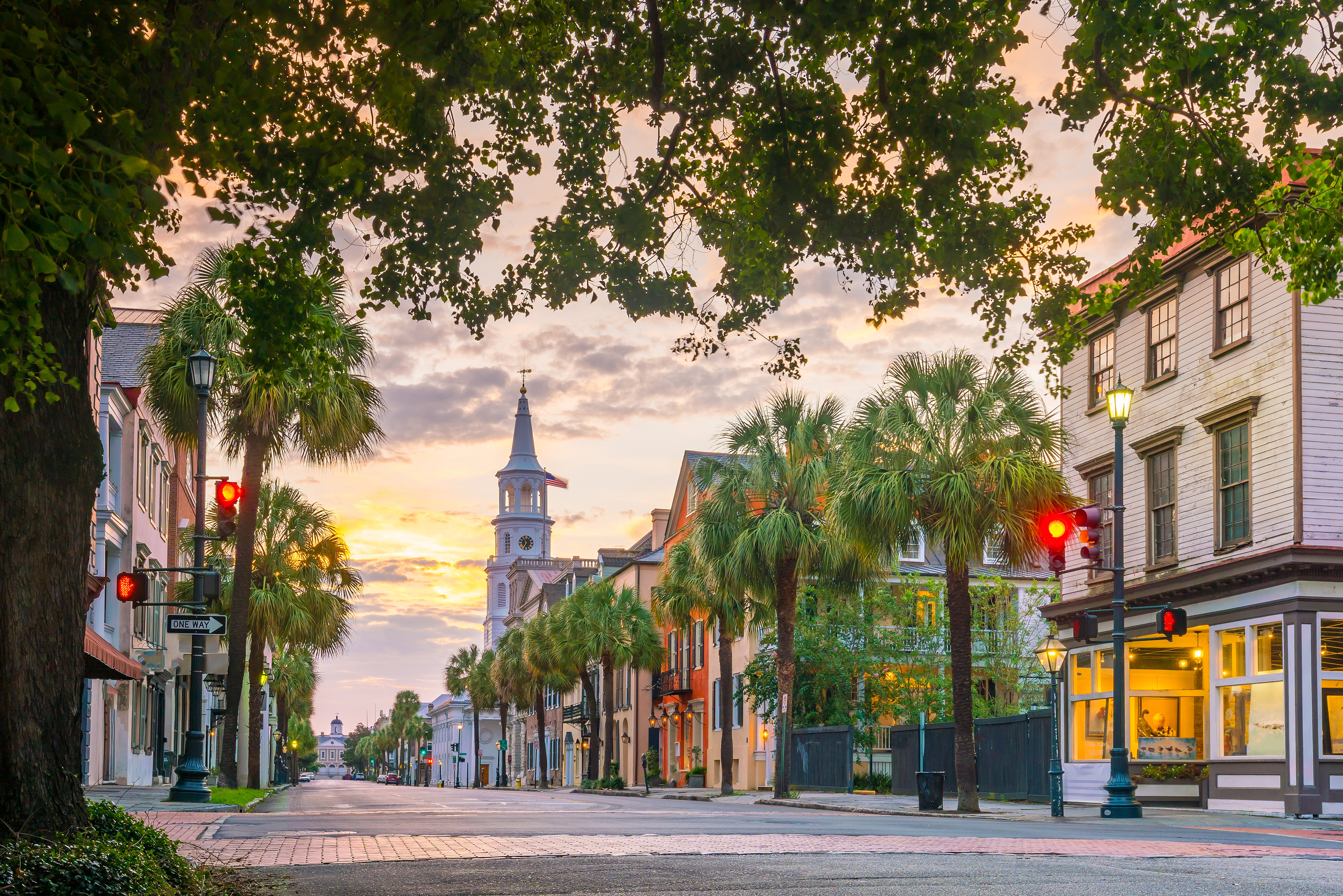 If you're looking for a town with rich history and plenty to do, you'll be hard-pressed to beat Charleston. With historic architecture and horse-drawn carriages riding along cobble streets, the city is imbued with a certain romantic sheen older than the country itself.
Things to do
Sunset Cruise
Anytime you have a beautifully historic town on the coast, you've got to take advantage of the water; and what could be more romantic than a sunset cruise? It's a great way to see Charleston, and there are themed options for just about any occasion or preference.
Ghost Tour
With a city older than America, herself, Charleston's got a few ghost stories to it's name. If admiring eerily-goregous architecture is your thing, then this is the walking tour for you.
South Carolina Aquarium
As a waterfront aquarium that cares for thousands of animals, including sick and injured sea turtules, the South Carolina Aquarium is a staple of Charleston and a great way to spend an afternoon. 
Top-rated places to eat
Halls Chophouse
Halls has just about everything you could ask for. Traditional American-fine dining, specializing in steaks, seafood, Lowcountry, and the trappings you'd expect from an old-world steakhouse. Also, they have some highly praised desserts and a number of signature drinks, so bring your appetite.
82 Queen
If you're still in business after 32 years, it's for good reason. 82 Queen has made a name for itself by excelling at Lowcountry cuisine with highly touted dishes for jambalaya, shrimp and grits, and she-crab soup, with plenty of southern hospitality to boot. 
Lewis Barbecue Charleston
When you think of South Carolina, there's a good chance barbecue crosses your mind at some point, and Lewis Barbecue might be one of the many good reasons. With custom-made smokers that were welded by their very own pitmaster, it's not a far stretch of the imagination as to why guests have walked away calling the food "lifechanging."
Campgrounds nearby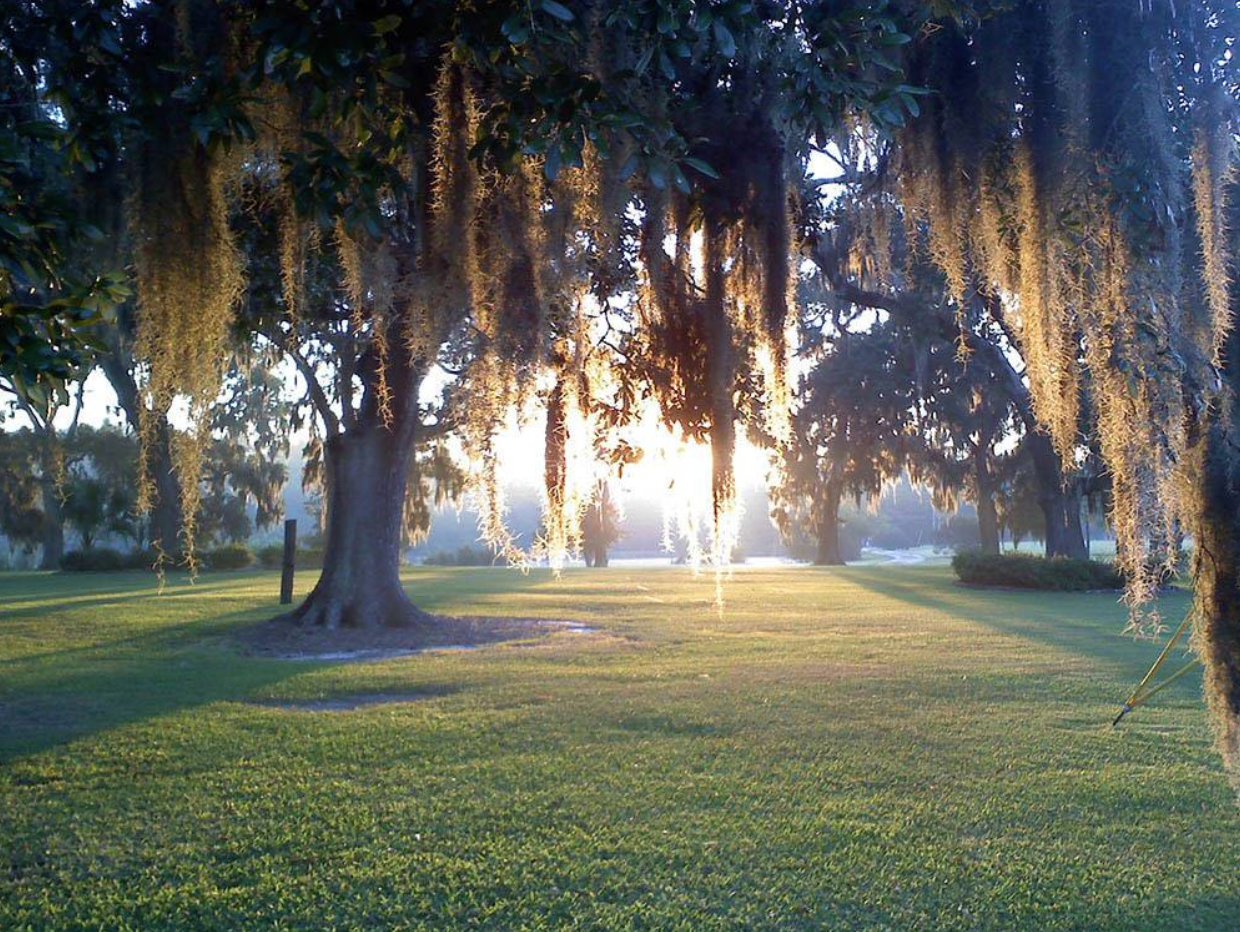 Oak Plantation Campground
With a picturesque setting and friendly staff, Oak Plantation Campground is conveniently located near a number of attractions in the Charleston area.
Lake Aire RV Park and Campground
For quality camping and fishing 15 minutes from the historical sights of Charleston, Lake Aire provides the entertainment of the city with a relaxing country setting.
Savannah, GA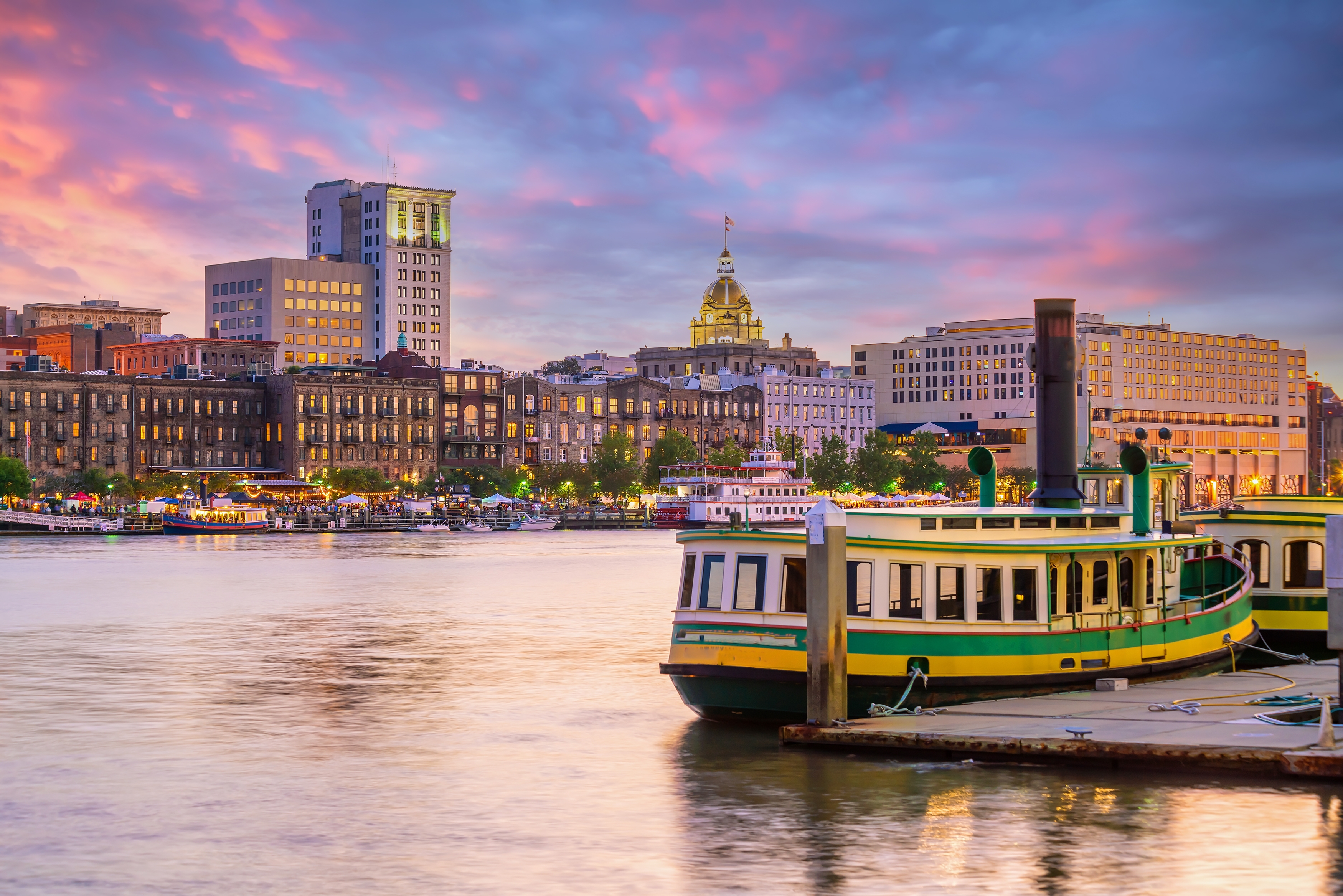 Along with all the charm of a southern town, Savannah is packed with plenty of artistry, trendy shops, and haunting beauty. Recent years have brought a surge in popularity, but Savannah still harkens back to simpler times.
Things to do
City Market
Savannah's City Market is a vibrant hub for music, art, and food. You can even add a little dramatic flair to the day by visiting the Prohibition Museum and getting a cocktail in true speakeasy fashion. 
The SCAD Museum of Art
You almost can't visit a town with so much culture and not take in the arts, and visiting the Savannah College of Art and Design's art museum is a great way to admire the work of over 11,000 students from all over the world.
Tybee Island
If nothing else, you owe it to yourselves to take some time to enjoy the beach on Tybee Island. Just 20 minutes from downtown, all you need is a picnic basket and some beach chairs.
Top-rated places to eat
The Collins Quarter
Let me see if I can get your attention with this one: The Collins Quarter is an Australian-owned cafe in the deep south, serving up a twist on southern comfort with a trendy aesthetic. Oh, and the food is basically just a bunch of delicious works of art.
Vic's on the River
If you're looking for that perfect Valentine's dinner spot, it just might be Vic's. Right inside a historic warehouse from the 1800s, it's considered to be one of the best spots for an elegant evening, with great food and a fantastic view of the Savannah River.
The Olde Pink House
Aside from being an iconic dining spot in Savannah, The Olde Pink House is an upscale and inventive restaurant located in a mansion older than most of America. If you're looking for something classy yet adventurous, this might be the spot for you considering they take eclectic dishes and add a southern twist that folks can't seem to get enough of. 
Campgrounds nearby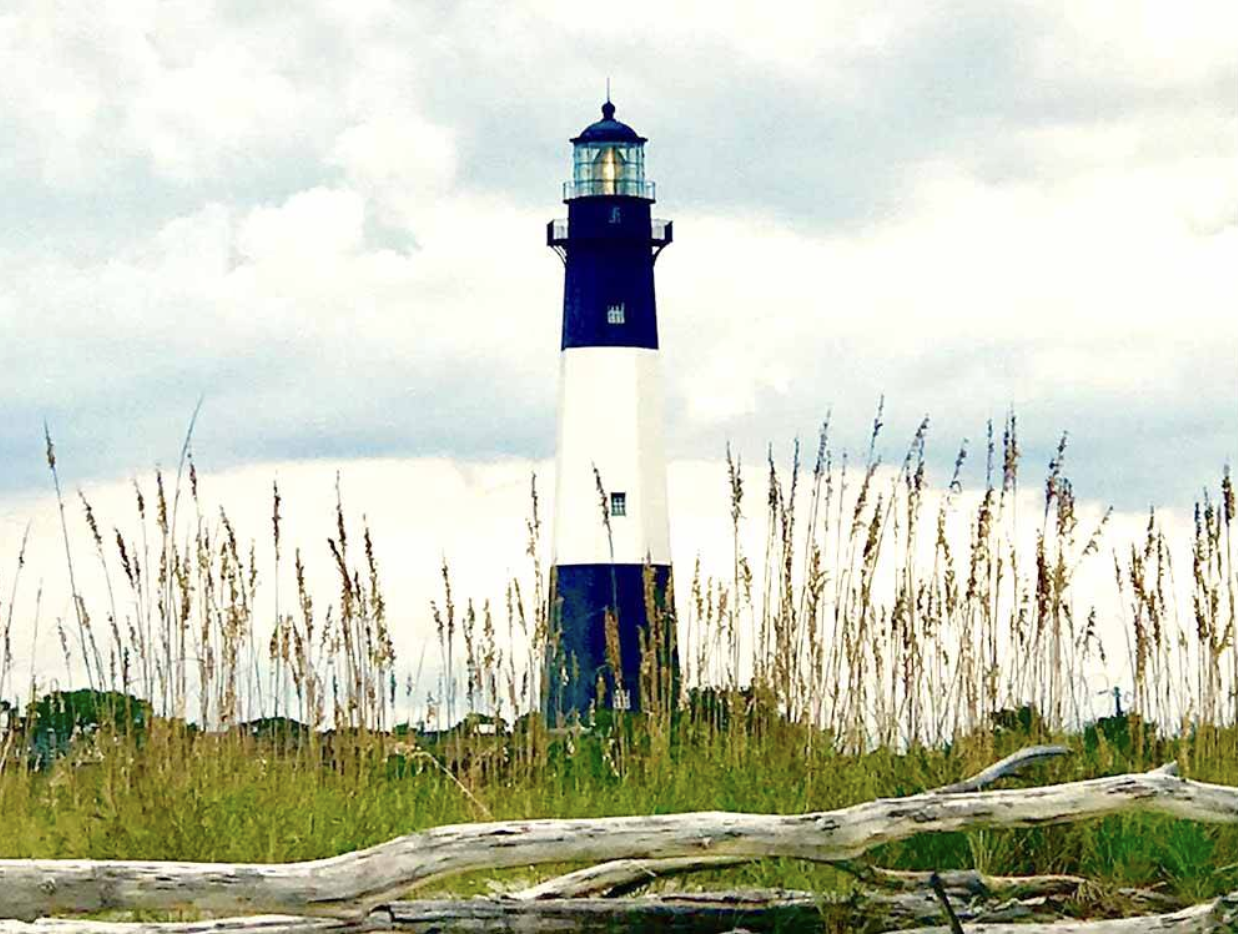 River's End Campground
A place for all seasons, River's End comes complete with sandy beaches, great fishing, and history at every turn.
Hilton Head National RV Resort
Hilton Head National RV Resort invites you to "Experience the Exceptional" at their premier resort that's just moments away from superb beaches, fishing, dining, and shopping. Not to mention, they also have an 18-hole golf course, two pools, a large dog park, two clubhouses, playgrounds, and an on-site cafe.
Sedona, AZ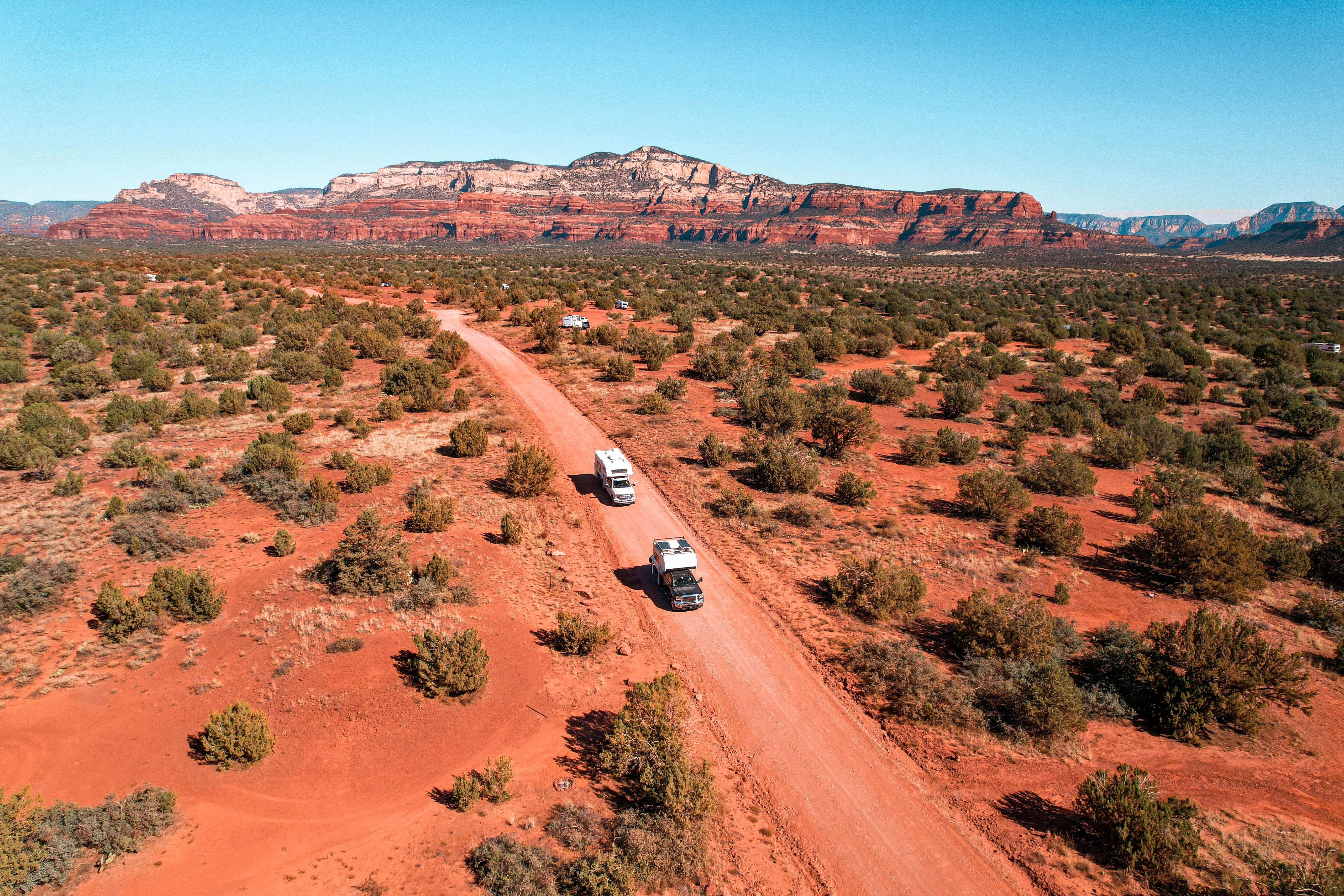 With a vibrant desert backdrop of red rocks and canyon walls, Sedona is an oasis, complete with pine forests, temperate weather, and a lavish art scene. If the town's natural aesthetic isn't enough, the number of great trails, shops, and galleries will make you want to book a second visit.  
Things to do
Hiking and Sightseeing
Sedona has so many natural wonders that it would be a shame to not try and take in a few. Bell Rock, Cathedral Rock, and Devils Bridge all come with very photogenic moments for you and your significant other. Not to mention the Chapel of the Holy Cross is also one of the official "Seven Man-Made Wonders of Arizona." 
Verde Valley Wine Trail
You could certainly swap out a hiking trail for the Kentucky Bourbon Trail and also visit a number of wineries in the process. It's sure to lift your spirits.
Tlaquepaque Arts and Crafts Village
Home to more than 50 artisan vendors and boutiques, Tlaquepaque is one of the highlights of Sedona.
Top-rated places to eat
Hideaway House
Looking for some quality Italian with incredible views of Snoopy Rock? Well, you are literally in luck considering Hideaway House offers both. A convenient spot for after a hike, or celebrating a romantic occasion, this laid-back atmosphere will make you feel right at home.
Mesa Grill
Mesa Grill is a great place to grab a bite whether you're coming or going (considering it's right by the airport) and offers southwestern fare and a great spot to catch a painted sunset. Want to make it a Valentine's brunch? Order a flight of mimosas and celebrate properly.
Elote Cafe
Successfully combining the best of Southwestern and Mexican cuisine, Elote is one of Sedona's staple restaurants for a reason. With plenty of great cocktail and mocktail options, they have something for everyone.
Campgrounds nearby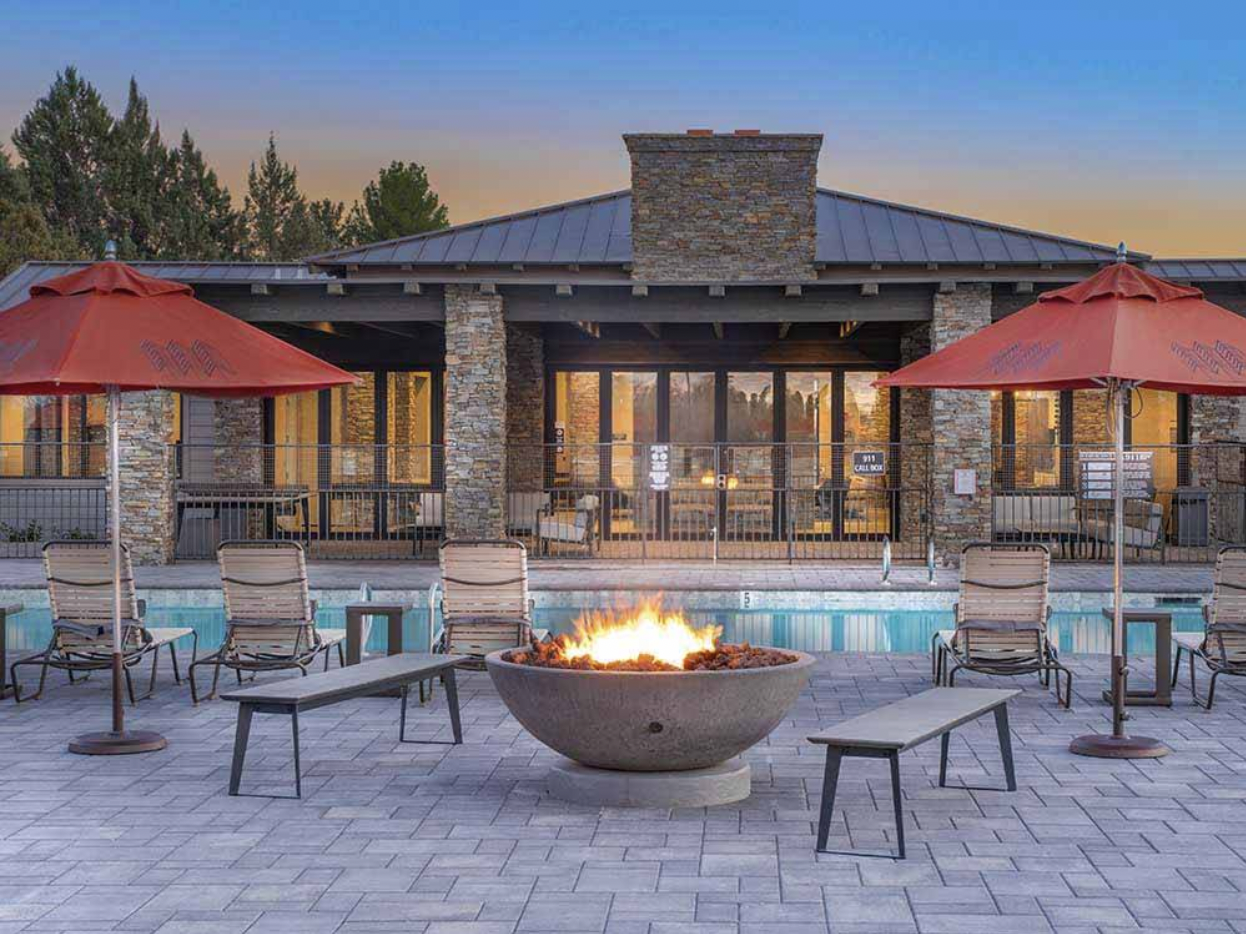 Verde Ranch RV Resort
As Arizona's largest RV park, Verde Ranch was built with impeccable attention to detail and planned with relaxation in mind.
Rancho Sedona RV Park
Peaceful, tranquil, and completely shaded by Sycamore and Cottonwood trees, Rancho Sedona is located in the heart of town, next to beautiful Oak Creek.
Payson Campground and RV Resort
Enjoy some cool, refreshing mountain air while being enshrouded with beautiful ponderosa pine trees. Payson Campground is a stunning retreat just minutes from Sedona.
Palm Springs, CA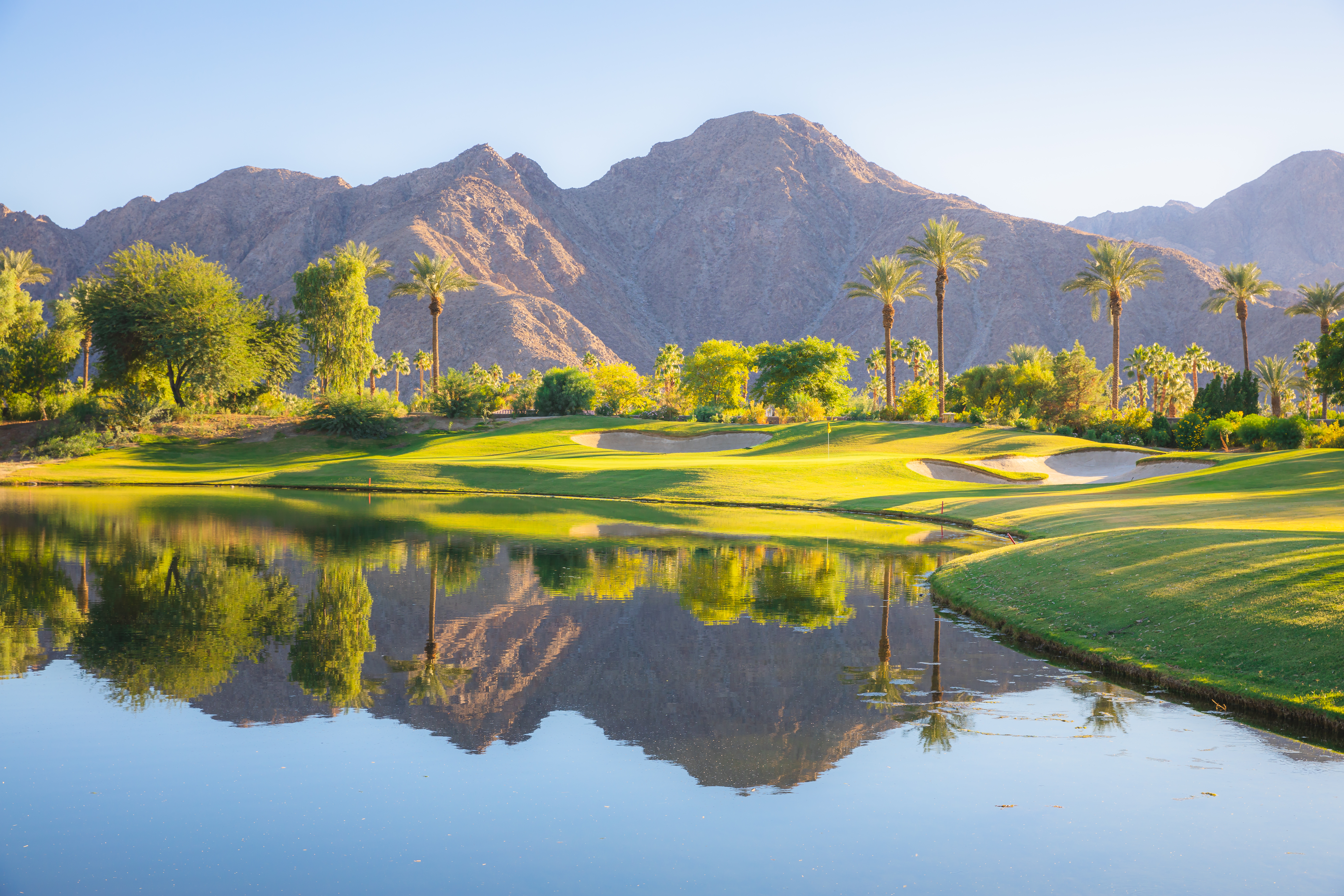 Right in the Sonoran Desert, Palm Springs is a pleasant retreat from reality, boasting plenty of golf, trendy hotels, spas, and hot springs. The midcentury-modern charm and proximity to the Coachella Valley make this a popular destination for an Instagram feed. 
Things to do
Joshua Tree National Park
It's hard to match the iconic beauty of Joshua Tree, and if you're looking for great hikes or great views, you needn't look any further.
Aerial Tramway
Palm Springs just so happens to boast the world's largest aerial tramway. It's a great way to take in the splendor of the Chino Canyon and reach new heights in your relationship. 
Elvis Honeymoon Hideaway
Whether you're a devout Elvis fan, or you're just looking for a little novelty, the Alexander Estate is known as both "The House of Tomorrow," and a hallmark of Elvis' career and personal life – considering he took up residency there in 1966, and then later celebrated his honeymoon with Priscilla. 
Top-rated places to eat
Purple Room Supper Club
One of Palm Springs' original haunts of the renowned Rat Pack, Purple Room Supper Club is a Shangri-la for locals, travelers, and even the occasional celebrity sighting. If you're looking for a nightcap and a show, this is right up your alley.
Trio
What do you get when you take a renovated midcentury bank in the middle of a trendy district and offer an exceptional take on American fare? Well, apparently, the answer is Trio, and since 2009 it's been a favorite for the Palm Springs community.
Miro's Restaurant
For a romantic dinner on a patio, you can't beat Palm Springs weather, and you can't beat Miro's. Serving a broad range of Mediterranean options and an extensive wine list, it's sure to be a wonderful evening. 
Campgrounds nearby
​​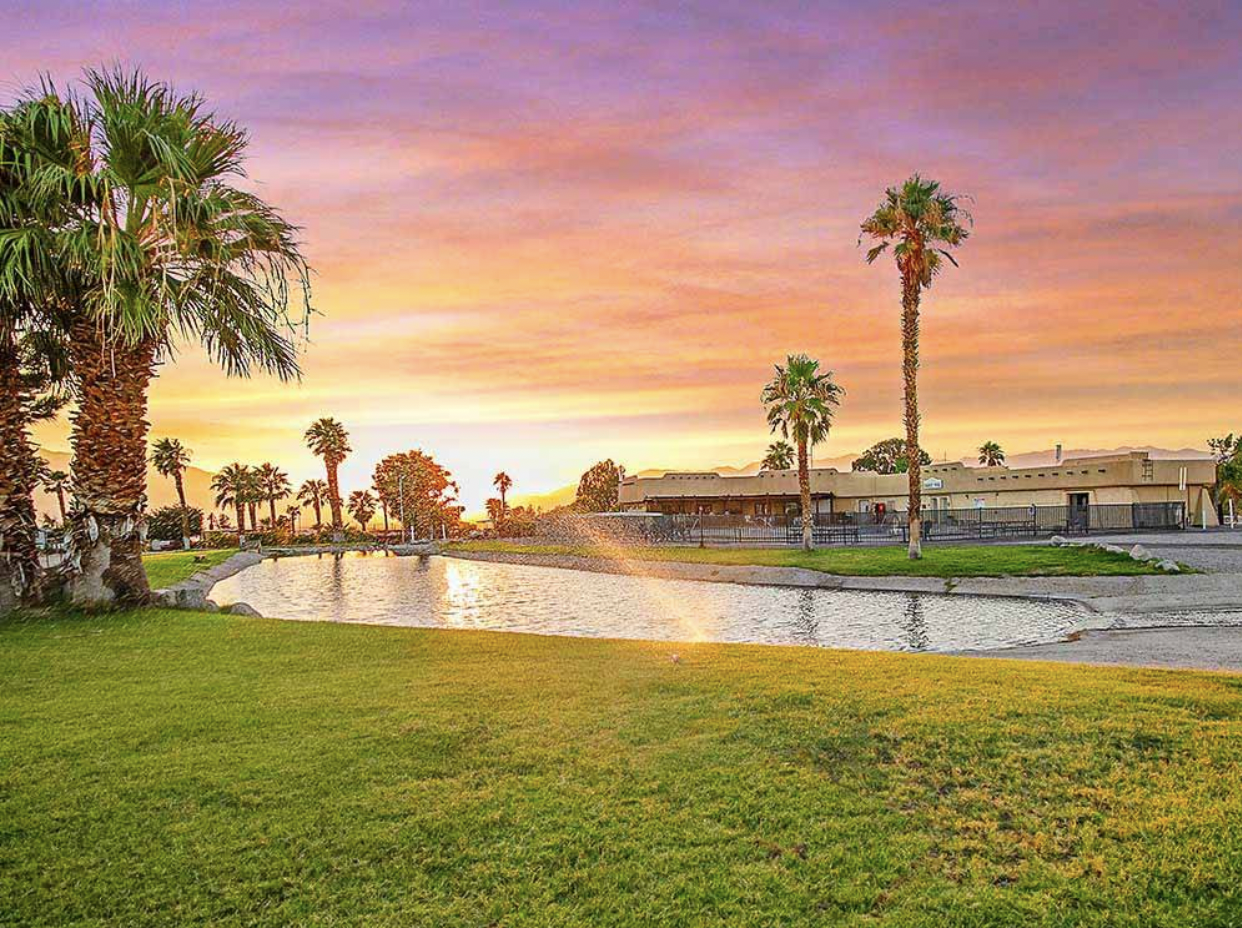 Catalina Spa and RV Resort
Basically a playground for adults, Catalina Spa comes equipped with odorless mineral hot springs, five swimming areas, cottage rentals, pickleball, water volleyball, bocce ball, and an all-around good time.
Coachella Lakes RV Resort
A brand new luxury RV resort near Palm Springs, Coachella Lakes spans 80 acres with five lakes, two pools, a world-class PGA-level golf course, and endless mountain views. 
Santa Fe, NM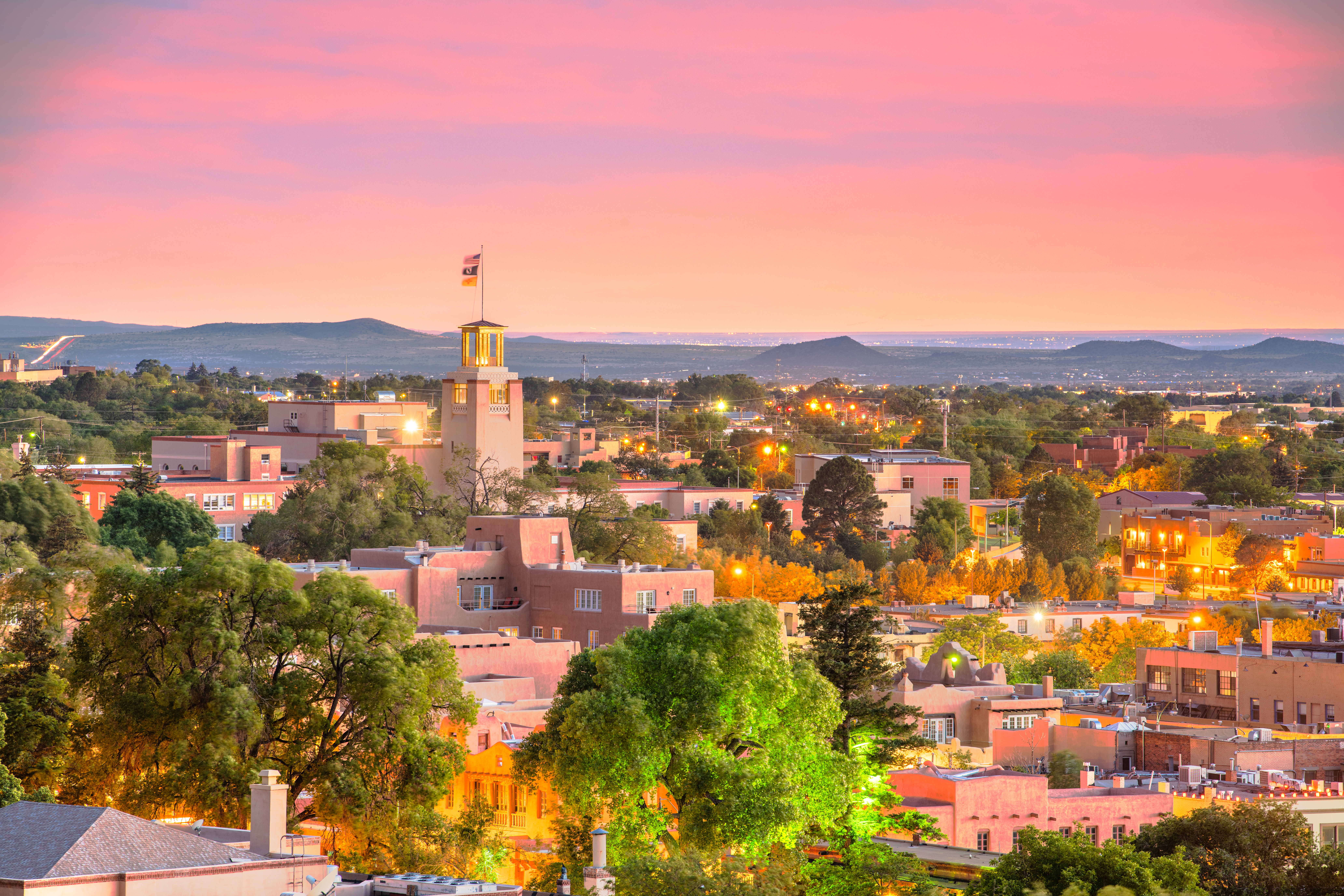 The capital of New Mexico, Santa Fe is a gorgeous spot in the heart of the Southwest, showcasing tons of artistry and Pueblo architecture. Considering it was founded in the early 1600s, you'll have well over 400 years of history, art, and food to pack into your stay.
Things to do
The Santa Fe Plaza
For the last 400 years, the Santa Fe Plaza has been the cultural intersection for food, art, commerce, and history. The same is true today, and on any given night you'll find the plaze abuzz with plenty of music and liveliness.
Go Skiing
Feeling adventurous? It's technically still ski season, and New Mexico proudly claims some of the top spots in the country. How about a day on the slopes followed by some champagne and a hot tub?
Meow Wolf
Easily one of the most obscure and entertainingly difficult places to describe, Meow Wolf is an immersive 20,000 foot installation, where every pathway leads to a bizarre new world. You'll feel like you're in some sort of a weird dream, but you'll definitely have a great time.
Top-rated places to eat
Geronimo 
If the name alone doesn't do it for you, the numerous awards given (including by the likes of Tripadvisor and Opentable) probably will. For a fine dining experience immersed in beautiful Pueblo architecture, you can't beat Geronimo.
Sazón
Right in the heart of Santa Fe, Sazón offers authentic Mexican cuisine with stunning artistry. Also, their cocktail list looks pretty unbeatable.
Sassella
This highly decorated Italian oasis is one of Santa Fe's many culinary gems. A perfect backdrop to a romantic evening, Sassella might be just what Cupid ordered. 
Campgrounds nearby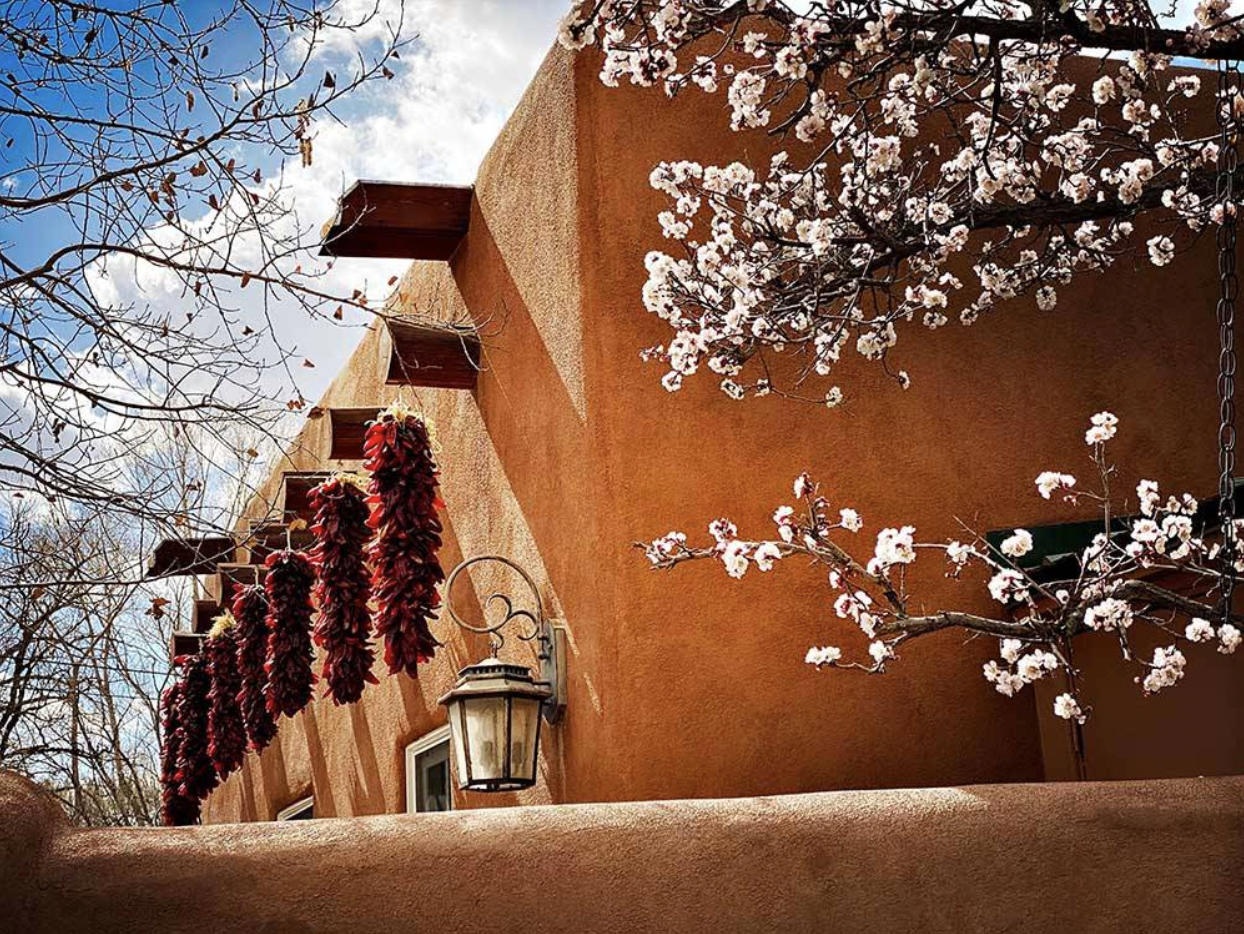 ​​
Rancheros de Santa Fe RV Park and Campground
A quick drive away from the Historic Plaza, Rancheros de Santa Fe is a quiet-wooded campground, complete with a pool, hiking trails, and dog-friendly amenities.
Santa Fe Skies RV Park
Santa Fe Skies allows you to experience the views, sunsets, and serenity of the Southwest just minutes away from the Historic Plaza, shops, and food scene.
The post 5 Romantic Ideas for a Destination Valentine's Day appeared first on Good Sam Camping Blog.