3 No Cook Low Carb Breakfast Ideas – Easy Keto Diet Breakfast Without Eggs Recipes for make ahead grab and go breakfasts.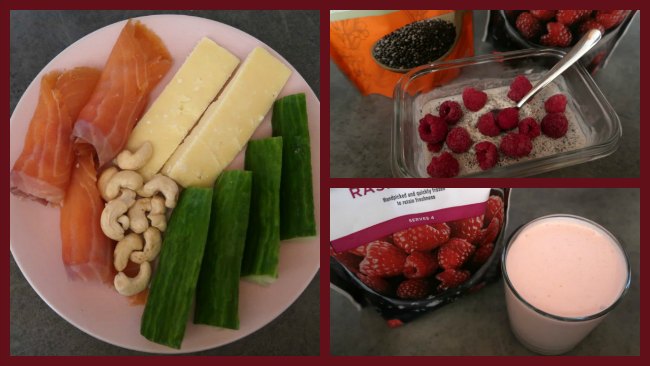 3 No Cook Low Carb Breakfast Ideas
These 3 easy no cook low carb breakfast ideas are perfect to make ahead and grab and go for homemade convenience meals to start your day with.
1. No Cook Chia Breakfast Pudding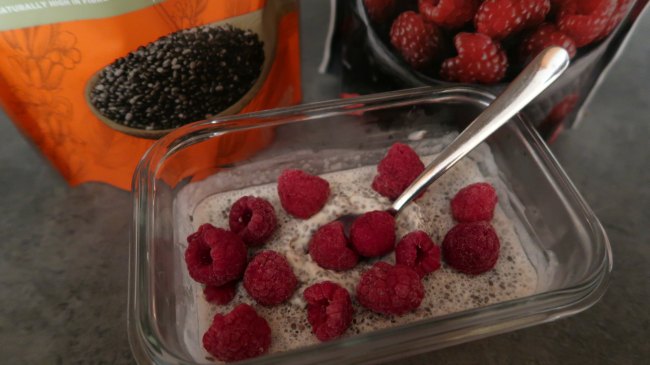 I adore chia seed puddings for breakfast. They are great to make ahead and have ready and waiting in the fridge for you for breakfast.
Start by placing two tablespoons of chia seeds into a glass, jar, bowl or container.
I used a small rectangular container (from this set of containers) which has a lid and is perfect to store in the fridge and then take on the way out early in the morning.
Then, add half a cup of liquid to create your chia seed pudding. You can choose to use just one of the following liquid options or use a quarter of a cup of 2 options.
Almond Milk
Coconut Milk
Kefir
Cream
Low Carb Yogurt
I went for a quarter of a cup each of kefir and cream, making a low carb and luxuriously high fat chia pudding – the perfect make ahead keto breakfast. I also added in a half a teaspoon of stevia to slightly sweeten the chia pudding.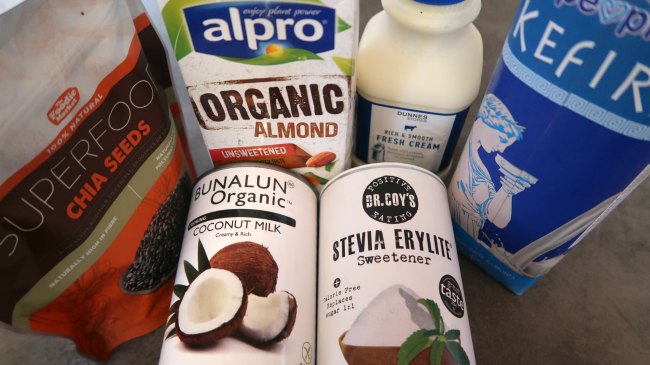 Stir your liquid of choice well through the chia seeds and pop into the fridge for a few hours or overnight to thicken. I like to put my chia pudding together in the evening while I'm already in the kitchen making dinner. Then, breakfast is waiting in the fridge for me in the morning.
When you're ready to enjoy your chia pudding, you can keep it as is or top it with your choice of low carb toppings. Here are some ideas for you:
Berries – fresh or frozen
Chopped chocolate
Cacao nibs
Cocoa Powder
Lemon/Lime Juice or Zest
2. Cold Breakfast Selection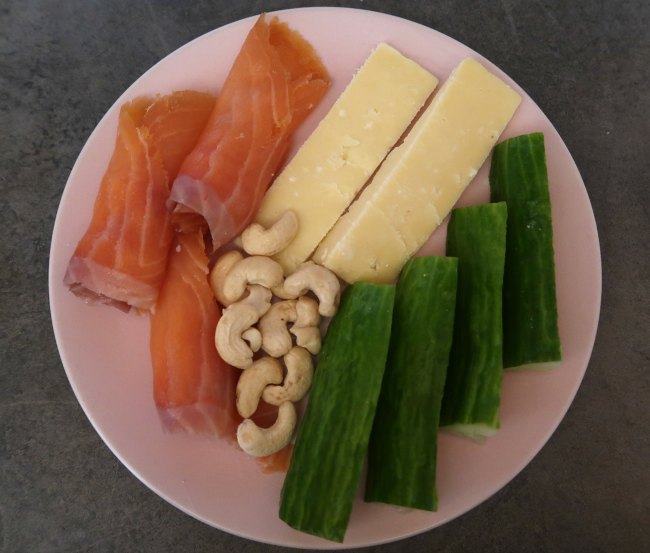 For this grab and go breakfast, you can either pop everything onto a plate in the morning or prep it ahead of time and store it in a container to take away in the morning.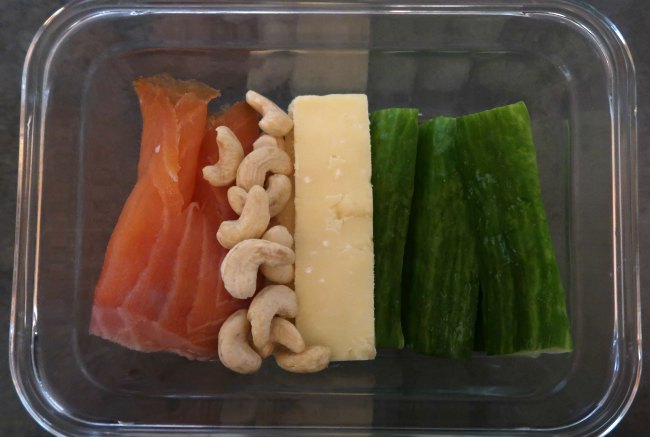 Here are ideas for foods to include in your no cook low carb breakfast:
Smoked Salmon
Cooked Ham, Turkey, Chicken, Lamb, Beef
Tuna
Nuts – cashews, almonds, macadamia, pine nuts
Seeds – sunflower, pumpkin, chia,
Vegetables – chopped cucumber, celery
Avocado
Cheese – cheddar, brie, blue, feta, goats
Pickles
Sauerkraut
Berries – fresh or frozen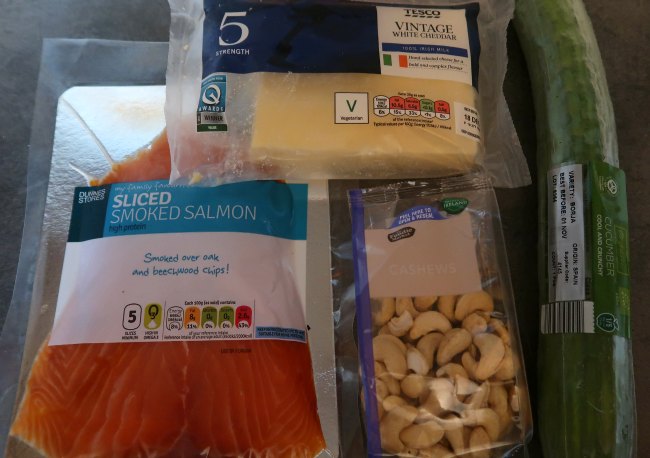 3. Raspberry Cheesecake Smoothie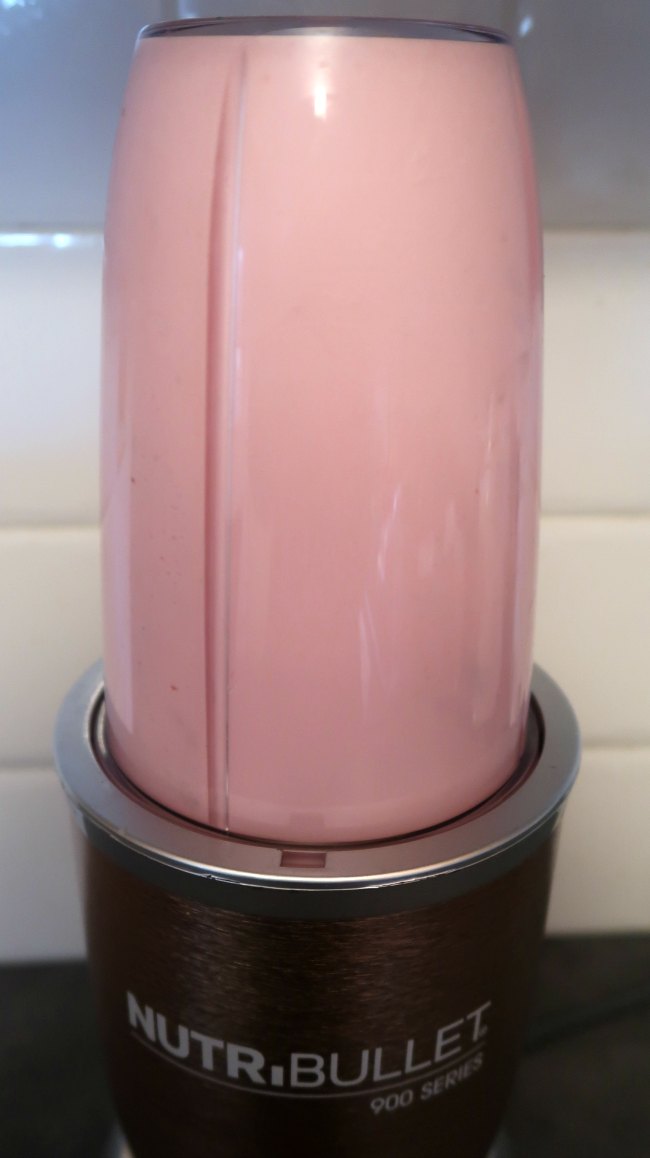 I love starting my day with a sweet breakfast and this tastes like you're having dessert for breakfast!
For this easy smoothie, you'll need:
1/4 Cup Frozen Raspberries
3/4 Cup Liquid (Choose from almond milk, cream, coconut milk, yogurt, kefir or your low carb milk of choice)
2 Tablespoons Cream Cheese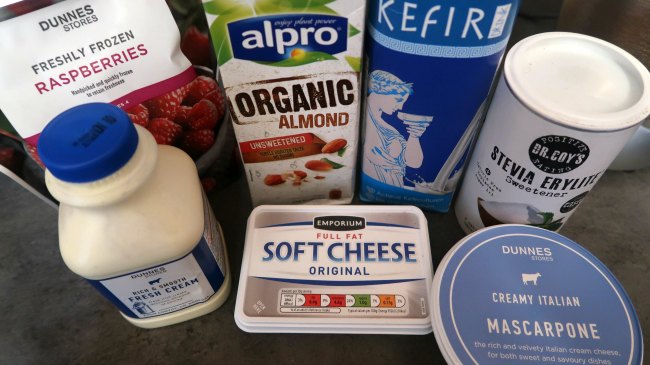 Place all of the ingredients into your blender and blend until smooth.
If you'd like to sweeten your smoothie, then add a half a teaspoon to a teaspoon of stevia.
You could also add a handful of ice cubes for an extra frosty smoothie or a couple of tablespoons of mascarpone for even more creaminess.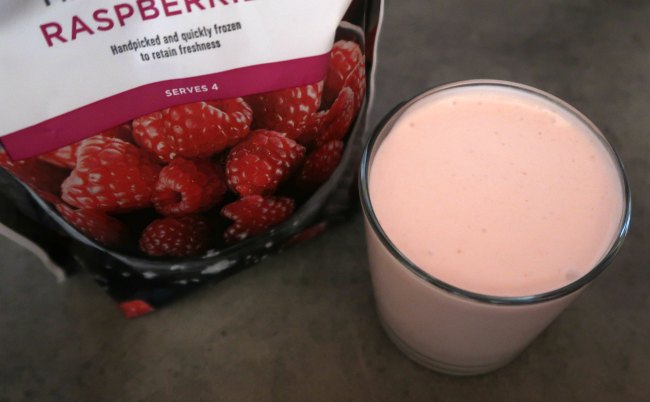 For a higher protein smoothie, you can add a scoop of low carb protein powder.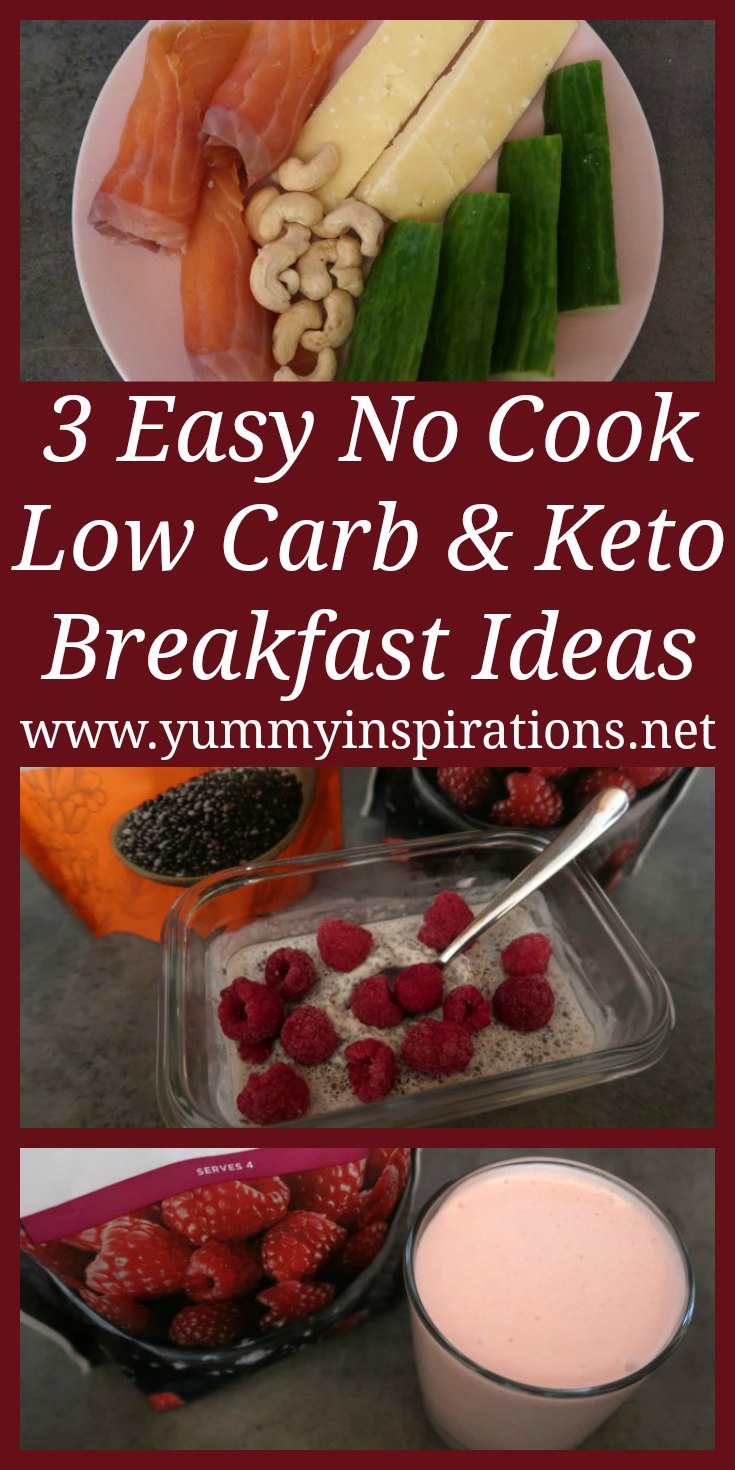 Here's the video where you can watch the easy breakfasts being prepared, step by step. Hit play below or click here to watch on YouTube.
More Easy Low Carb Breakfast Ideas
Vegetarian Breakfast Casserole
For even more Keto Breakfast Inspiration check out Breakfast in 5 – you'll get 30 low carb breakfasts, all with up to 5 net carbs, 5 ingredients and 5 easy steps. Click here to learn more!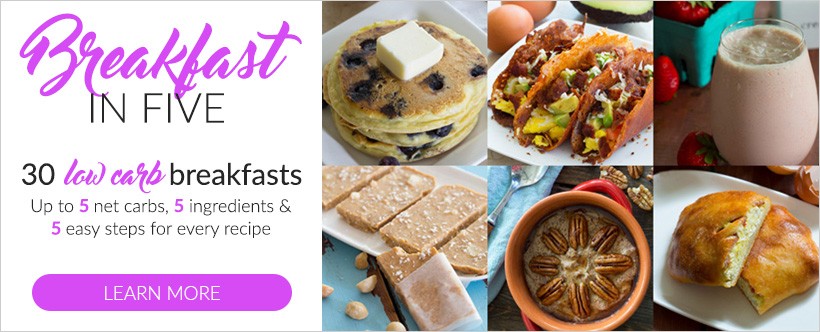 Subscribe to receive the FREE weekly newsletter, packed full of easy recipes and food inspiration plus exclusive, subscriber only content. Click here to Subscribe by Email.
Disclaimer – this post is meant for informational post only and should not be construed as medical advice. Please consult with your health professional before making any dietary changes.
Disclosure – this post contains affiliate links.
The post 3 No Cook Low Carb Breakfast Ideas appeared first on Yummy Inspirations.