We love making fresh Spring Centerpieces. We've rounded up a few Fabulous Floral Arrangements and Upcycled Vases to decorate your home.
Spring flowers are in full bloom! Everywhere I turn I see a bounty of stunning colors and shapes and sizes. The scenic seasonal ambiance is abundant and beautiful. The pique of the season is stunning but fleeting. Thankfully, April Showers bring May flowers--so we still have more time to enjoy Mother Nature's eye candy.
I love to display flowers year round in my home, but spring is a particular favorite time to embrace florals. I like to pick a wild bunch and get creative with my vases. You can put them in empty milk cartons, mason jars, empty cans, or boxes! We're rounded up a few favorite upcycled arrangements that make stunning centerpieces.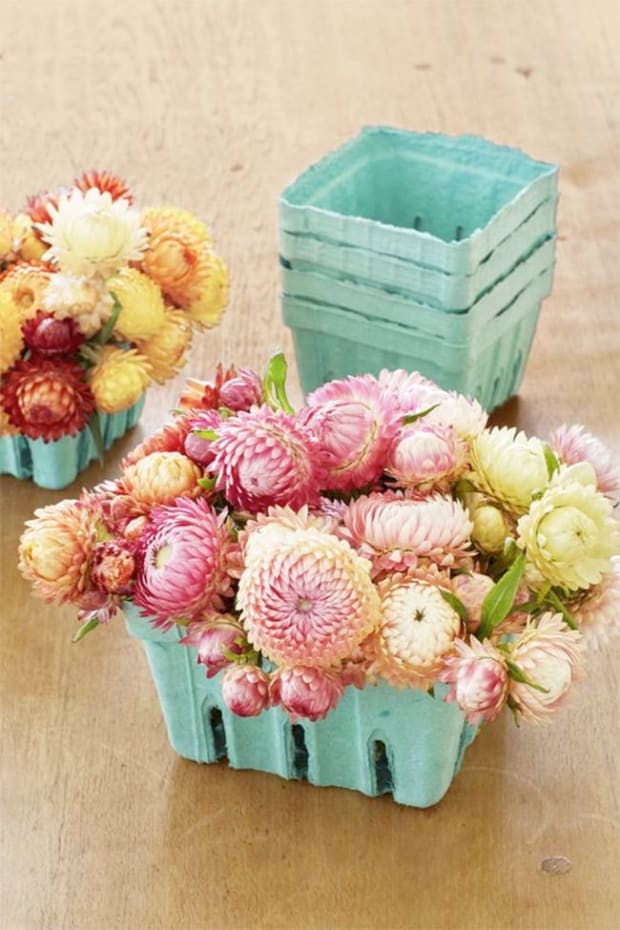 Floral blooms in a strawberry carton
Strawflowers are lovely, and you don't even need to water them. They look the same whether they're dead or alive. Get more inspiration from Country Living.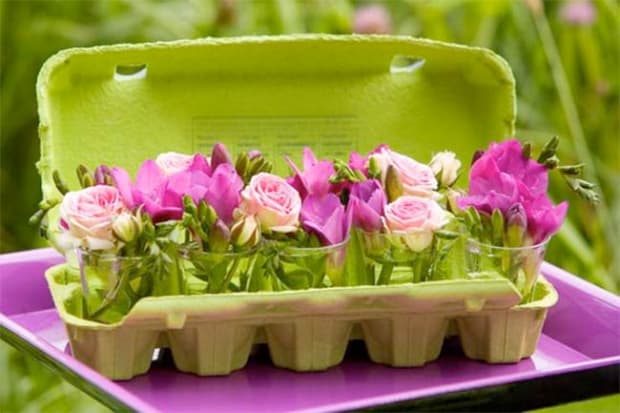 Mini egg-carton arrangements 
Get the kids involved in this one! I love this idea for flowers that the kids can forage. Once you've eaten the eggs, keep the carton . Put small drinking glasses filled with water into the egg carton, and then put small flowers in the glasses. Get the details from Parenting Without Tears.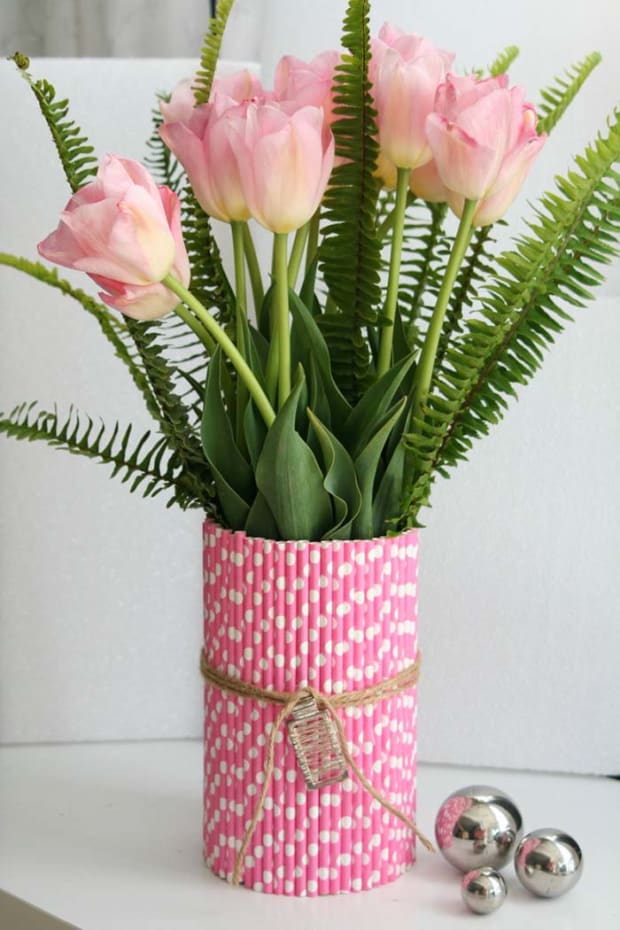 Recycled straw vase
Spring-inspired straw vase via AmyKrist.org. Get easy instructions on how to create this look from www.inspiredbythis.com. With such a variety of colors and designs, straws make this DIY easily customizable. All you need is a can, a glue gun and some imagination.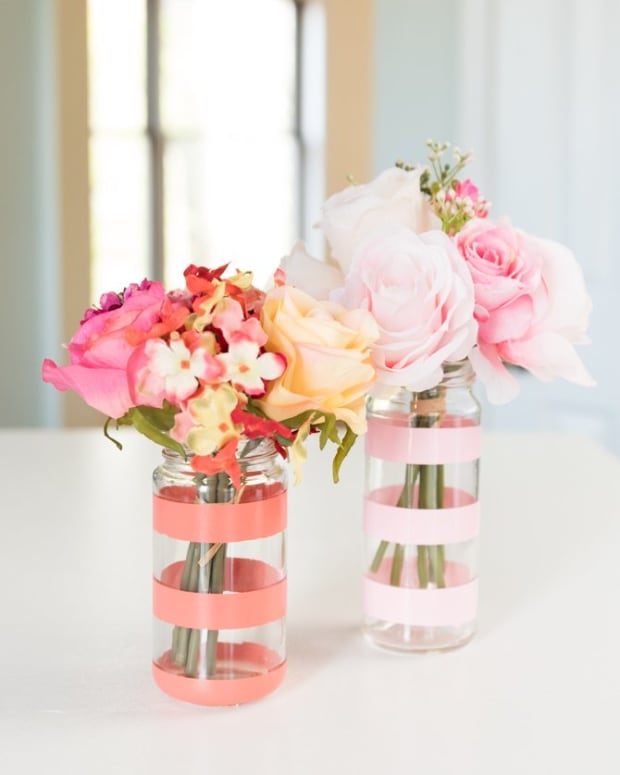 Painted Glass Jars
A simple way that you can repurpose old glass jars (using basic tools from around your house) so you can show off those flowers blooming in your yard this Spring. Also, if flowers are not your thing, these up-cycled glass jars would make great storage containers for all your craft supplies! Get the directions at thekingstonhome.com.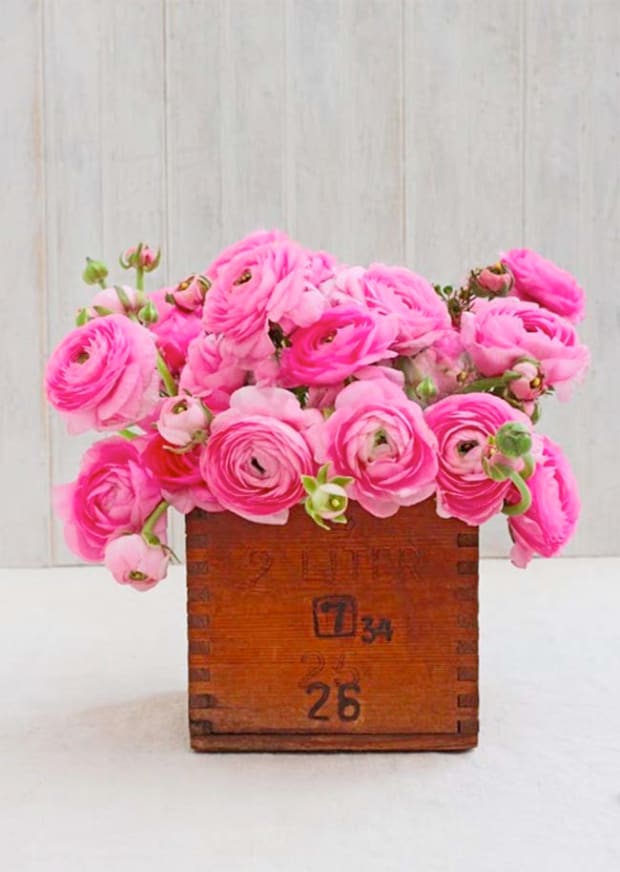 Wooden box of flowers
You'll need: the pink flowers, a square glass vase, a vintage wooden container. Get all the details from Spring and Summer.
MORE DECORATING IDEAS FROM MOMTRENDS
PIN IT!
Use Pinterest to save your favorite entertaining ideas. Be sure to follow our DIY and Crafts Pinterest board here.
This is not a sponsored post. All opinions are our own.